Golden Triangle Iran Tour for Austrian
The recent news about Shiraz becoming the Austrian Airlines' 3rd destination in Iran and the population of around 9,000 Austrians who visited Iran in 2016 have made us to plan one of our most beloved tour packages especially for our Austrian friends for visiting the most interesting cities of Persia; Golden Triangle of Iran, Shiraz, Yazd and Isfahan.

On the 2nd of July 2017 Austrian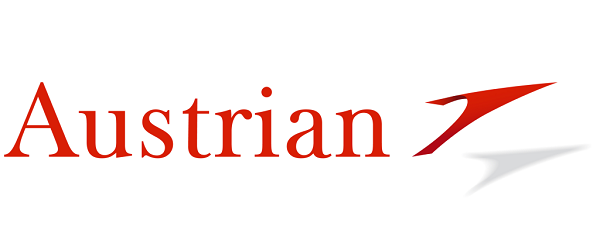 Airlines will operate four times weekly flights from Vienna to Shiraz.

These flights will leave Vienna on Sundays, Mondays, Wednesdays, and Fridays, for the city of Shiraz at 0800 p.m., and after a short stop in Isfahan will arrive in Shiraz at 0435 a.m. the following morning. Return flights leave Shiraz every Saturday, Monday, Tuesday, and Thursday at 0520 a.m. and after a short stop and then taking off from Isfahan at 0700 a.m. reach Vienna at 0920 a.m. local time.

These effective flights give us the power of operating Open Jaw Iran Tours for our vast land to reduce drive hours and consequently the total rate of tour packages.
Included Services:
International Flight Ticket on Request —
Visa service for obtaining the tracking code free on tour
Travel Insurance
Airport transfers
English speaking guide
Transfer during the whole tour
Visiting all attractions mentioned in the itinerary
A bottle of mineral water per day
Only Excluded Services:
Visa stamp fee
Tip & Personal expenses
Day 1 : Friday: Flight from Vienna to Shiraz

Fly from Vienna to Shiraz at 20:00.

Day 2 : Saturday: Welcome to the city of Roses

Arrival at Shiraz airport at 04:35 am, meet our friendly guide and transfer to hotel for some hours rest, start our daily sightseeing in shiraz late morning and going to visit the beautiful Zand complex consisting of Karim Khan citadel, Vakil Bath and Mosque, the Moshir Caravanserai and the Vakil Bazaar, the oldest Bazaar in Shiraz. Later, in the afternoon we go to visit Ali-ebne Hamzeh Shrine, where the tiny glittering mirrors are covering the entire interior, overnight Shiraz.

Day 3 : Sunday: Shiraz

After breakfast, we will spend another full day touring Shiraz. First of all we step into the pink mosque to see the magnificent colors of Nasir-ol Molk Shabestan, after that we will walk through the old quarter of Sang-e siah. Eram Garden, the UNESCO World Heritage Persian garden is our next attraction in this city.

We will also go to the tombs of Hafez and Saadi, Iran's most famous poets to read their poems, overnight Shiraz.

Day 4 : Monday: Shiraz- Yazd

Drive to the old city of Yazd in the morning. We will visit one of the most important sites of the ancient Persian Empire, Persepolis on our way, overnight Yazd.

Day 5 : Tuesday: Yazd

We will spend a full day discovering Yazd, the city of wind towers and water irrigation systems locating in the ancient Silk Road. We will see the Towers of Silence and Fire Temple, the great symbols of Zoroastrian culture. Jame Mosque with its towering twin minarets, Amir Chaghmagh square and the Dowlat-Abad Garden with its great wind tower are another attractions we will visit during this day, overnight Yazd.

Day 6 : Wednesday: Yazd-Isfahan

Leaving Yazd, we will drive to Isfahan, stopping in Naein to visit the Jame Mosque and Aba Bafi man made caves, overnight Yazd.

Day 7 : Thursday: Isfahan

Today we will explore the city of Isfahan. Naghsh-e Jahan Square, the second largest square in the world and a UNESCO World Heritage Site. Ali Qapu Palace, Shah Mosque and sheikh lotfoloh mosque are great symbols of Persian architecture, and finally Qeysarieh Bazaar surrounding the square, where we can see traditional Iranian handicrafts being made by the hands of the masters. Do not forget to try the local food of Isfahan named Beryooni and also Gaz the local sweet. Later we will walk along the Zayanderood River and experience the festive atmosphere of the ancient bridges of Isfahan, the Sio-se-Pol and Khaju Bridges, overnight Isfahan.

Day 8 : Friday: Isfahan

There are more wonderful things to see in this city. We start our day tour in the Armenian quarter of Jolfa and visit the Vank Cathedral. After this we drive to Visit the Chehel Sotoun Palace, a UNESCO World Heritage Site, known as the Palace of Forty Columns and Hasht-Behesht Garden. Jame mosque of Isfahan is our next stop, overnight Isfahan

Day 9 : Saturday: See you soon!

Morning flight to Vienna at 07:00 am from Isfahan and arrive home at 09:20 am (flight duration: 4 hrs. and 55 min).