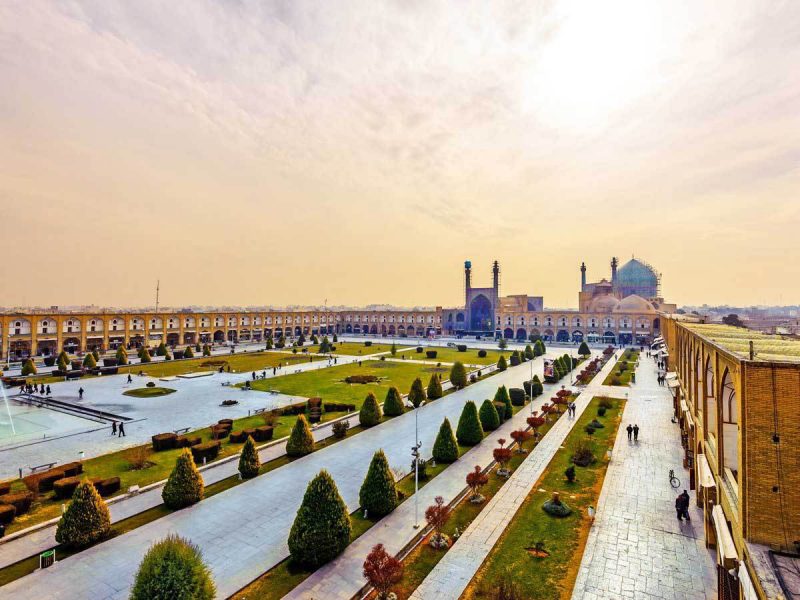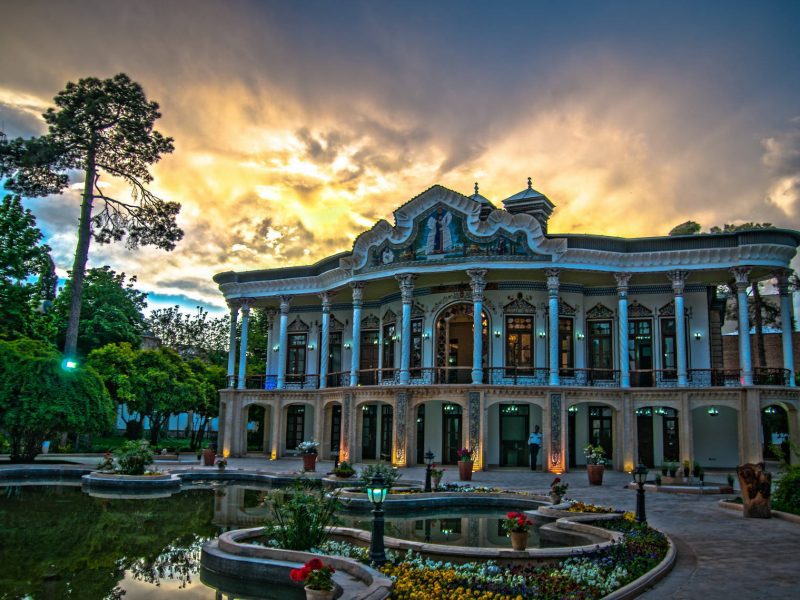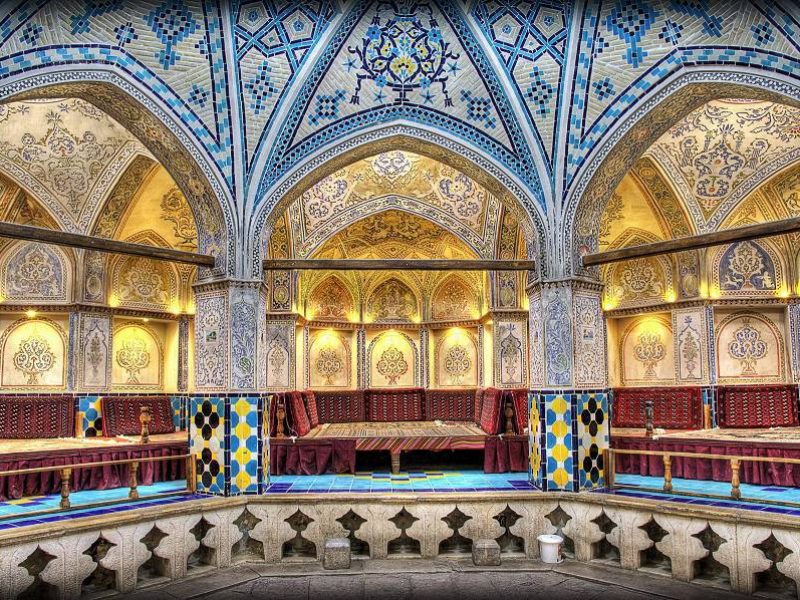 Iran tour packages for german citizen – iran visa for germany reisen iran 2017
Explore splendid Iran with an expert German or English speaking Guide!

Bloomberg magazine named Iran as one of the travel destinations in 2017, click here.

Visiting Iran Jewelry Museum in Tehran, Shah Mosque and Vank Cathedral in Isfahan, Persepolis and Pink mosque in Shiraz, and Kerman Desert and Bazaar and other Iran historical treasuries is recommended in this magazine.
FriendlyIran is offering a 14 day tour, visiting most of the UNESCO world heritage sites in Highlight cities of Iran.
We are willing to be host of you, my German friend in Iran.

You can add your favorite destination which are not mentioned in the following tour or you can omit any place that you're not willing to see.

In our Tour we'll visit of these highlights which are also entitled as UNESCO world heritage sites.
Pasargadae
Persepolis
Imam Square ( Naghshe Jahan Square)
Jameh mosque of Isfahan
The Persian Garden
Persian Qanat
Golestan Palace in Tehran
Day 1: Welcome to Iran my German Friend

Arrival to Tehran in the midnight, at the airport our agent holding our logo show cart will welcome you.

Transfer to hotel and resting,

O/N in Tehran

Day 2: Tehran

After breakfast at hotel, we will go to Iran National Museum to visit reach history of Iran from more than 2500 years ago to know. There you can visit a collection of ancient vessels, metal pieces, coins, books and other historical objects and even parts of famous monuments around Iran.

Golestan Complex, (UNESCO world heritage Site) is our next destination. The royal Qajar palaces in this complex are very beautiful. (We will visit 2 or 3 palaces in this complex)

Then we will go to Imperial crown jewels of Persia (National Jewelry Museum), holding diamonds, emeralds, rubies and other treasuries and especially Daryaye Noor one of the largest cut diamonds in the world and Tehran Grand Bazaar to get to know Iranian traditional business type and shops.

In the afternoon we'll visit Azadi tower, the symbol of Freedom which was built after revolution.

Overnight in Tehran

Day 3: Tehran

Having breakfast and heading to Kashan, visiting Maranjab Salty Desert before our settlement in Kashan.

Iranian delicious lunch in Kashan then in the afternoon we'll visit Boroujerdi and Tabatabaei traditional house, which have a very romantic story behind that your guide will tell you about it.

Overnight in a traditional House in Kashan

Day 4: Kashan-Abyaneh

Having breakfast, then we will start our day trip with Nooshabad Underground City. After that we will visit Agha Bozorg School and Mosque, which are combined together in a two floored structure, representing an especial architecture. After Lunch we will have a quick visit of beautiful Soltan Amir Ahmad Bath, Fin Garden (a UNESCO world heritage garden) and Tape Sialk (Sialk hill) and leave Kashan toward Abyaneh, Have a beautiful night in Abyaneh.

Overnight in Abyaneh

Day 5: Abyaneh-Isfahan

After breakfast we will take a quick walk in Abyaneh and get to know their nomadic lifestyle. Abyaneh is well known for peoples dress design and the small alleys of their city. Then we will have a drive to Isfahan, in Isfahan after a little rest, we will visit Jame mosque (a UNESCO world heritage Site). Afterward we will visit Vank Cathedral and Music Museum in Jolfa region. Jolfa is a part of city which is known as Armenian residence region of Isfahan, there you will have time for relaxing and drink a cup of coffee.

Overnight in Isfahan

Day 6: Isfahan

Breakfast at Hotel, then heading to Beautiful Imam Square also known as Naghshe Jahan Square (a UNESCO world heritage Site), Imam and Sheikh Lotfollah Mosque, Ali Qapu palace, Qeisarieh portal, Chehel Sotoon, Hasht Behesht Garden. They are all remaining from Saffavid era to show their Islamic art skills. In Naghshe Jahan Square you'll have time to see handmade products and explore shops. The most recommended and beloved Iranian handmade products are Iranian colorful and qualified carpets.

Then let's explore nightlife in Isfahan starting with Khaju Bridge and Seio Se Pol Bridge

Overnight in Isfahan

Day 7: Isfahan- Ardestan– Naein- Yazd

After breakfast we will drive to Yazd, the city of Wind Towers. On our way we'll visit Ardestan Jameh mosque, Qanat of Moon (UNESCO world heritage Site) and Aqda Salty desert. Based on your time, you may visit Naein Jameh mosque on the way. In Yazd we have time to have experience of nightlife in Fahadan region and stay in a traditional house.

Tonight a thousand stars are waiting for you in the sky, Breath the fresh air in the yard and enjoy the unique view of sky.

Overnight in a traditional house in Yazd

Day 8: Yazd

Today after breakfast, we'll start a daily excursion to Tower of Silence (Dakhma), and city tour to Zoroastrian Fire Temple.

After lunch we'll enjoy Jame mosque and Amir Chakhmaq Complex.

In the night you have time to explore the city and specially Fahadan region, which is the old part of the city where the night life is very stunning.

In Yazd nights so many Stars in the sky are waiting to be your eye's guests. Breathing fresh air in the Yard of your hotel and enjoying the stars would be very pleasurable.

O/N in a beautiful traditional house in Yazd

Day 9: Yazd-Kerman

Having breakfast in Hotel and preparing for drive to Kerman.

Before our drive we'll visit Dolat Abad Garden (UNESCO World Heritage Site) in Yazd and on the way we'll visit Mehriz Qanat (UNESCO World Heritage Site) and Mosque.

Based on time you can also visit Zeinoldin Caravanserai, remaining from Saffavid Era.

Overnight in Kerman

Day 10: Kerman

Today after serving breakfast in Hotel, we'll have an excursion to Mahan to see Prince garden (a UNESCO world heritage), a very beautiful and famous garden in several up ground levels and Rayen ancient city, returning to Kerman after a rest in Hotel we'll visit Shah Nematollah Vali Mausoleum in Mahan and Ganj Ali Khan complex.

Overnight in Kerman

Day 11: Kerman-Meymand

After a breakfast we'll visit Gonbad Jabalian and Kerman Bazaar, in Kerman Bazaar traditional Copper diches are made and sold by local people. Back to Kerman we'll drive to Meymand ancient City (UNESCO world heritage site)

Overnight in Meymand

Day 12: Meymand – Shiraz

After breakfast, early in the morning we will drive to Shiraz, on the way visiting Pasargadae (UNESCO World Heritage Site), the tomb of Cyrus the great and his capital. Returning to Shiraz we will stop to see Quran Gate, the great gate of Shiraz, near the tomb of famous poet Khaju Kermani. Quran Gate is very beautiful at nights and local people go there often in their spare time.

Overnight in Shiraz

Day 13: Shiraz

A daily excursion to Persepolis (UNESCO World Heritage Site) the beautiful ceremonial complex of palaces, joining together to be the masterpiece of Achaemanid dynasty,

In Shiraz we'll visit Saadi Tomb, There is a famous pool in the yard of Saadi Tomb. Local people believe that if someone throw a coin in the pool, his/her wishes may come true. So don't forget to have a coin with yourself.

Overnight in Shiraz

Day 14: Shiraz – Departure day

Today we will say goodbye to the Land of Persia.

In the morning we'll start our day via Nasir al Molk mosque, visiting the colorful masterpiece which is also known as Pink mosque and Naranjestan Qavam, a royal Qajar house with lovely mirror art and paintings, then will visit Vakil complex, containing mosque, Bath, Bazaar and Citadel, The unique Saraye Moshir part of Bazaar, which sales beautiful stones and jewelry.

Eram Botanical Garden (UNESCO World Heritage Site) and Hafez Tomb.

We will visit Ali ibn Hamze Shrine or Shah Cheragh holy shrine.

Late in the night we'll have a transfer to Airport for departure.

We hope you had a memorable travel in Iran and wish to be your host in Iran for the second time.