Top Iran Trade Shows in 2021
Iran's International exhibitions and trade fairs are a great chance to get familiar with new startups and discover the best investment opportunities in Iran and making deals with Iranian companies.
Best International exhibitions are taking place in Tehran, Shiraz, Isfahan, Mashhad, and Tabriz.
We are here to make participating and visiting Iran's international Exhibitions and Iran trade fairs, easy and hassle-free!
With FriendlyIran Travel Agency, your business trip to Iran goes well without difficulty and as easy as pie!
Here are what we'll do for you;
Getting your Visa, booking your flight tickets and Hotels
Arranging your meetings, conferences
Booking a pavilion or stand for you in the exhibition
Booking a luxury rental car, with/ without driver per request request
Researching and finding the companies that are in the same business Field as yours and your potential customers.
Daily or hourly tours to visit the city that you're in and close attractions.
We will help you out with other daily and business tasks; such as providing Interpreter, Electronic devices, Iranian Sim-Card, Credit Cart and etc.
Through FriendlyIran Travel Agency, take advantage of having an expert agent to set your meetings, private and public conferences, customer researches, consulting services and etc.
Don't lose Business events and Investment Opportunities in Iran, just contact FriendlyIran Business Agent and inform us about your desired goals about participating (in person or virtually) in Iran International Exhibitions, and we will do the rest for you!
FriendlyIran Travel Agency, with a good knowledge base in Mice tourism, Marketing strategies, Brand management is delightfully waiting for interested companies, offices, and businessmen to give them useful and efficient information. No matter what's your business field, our experts are at your service!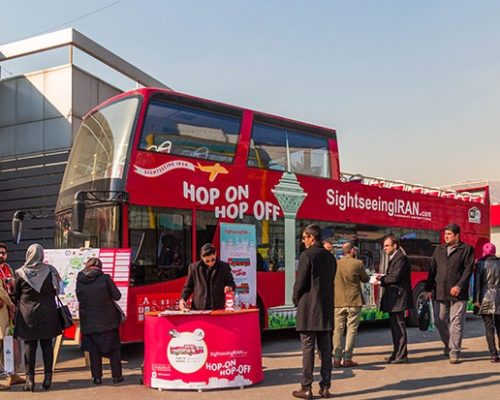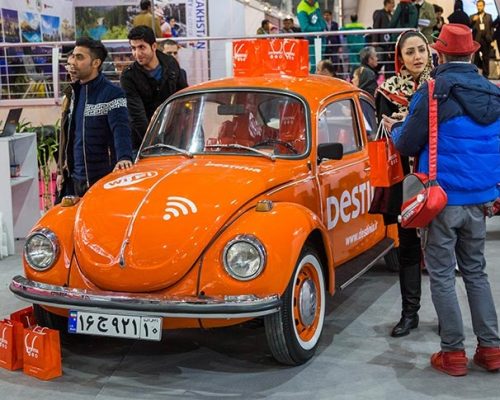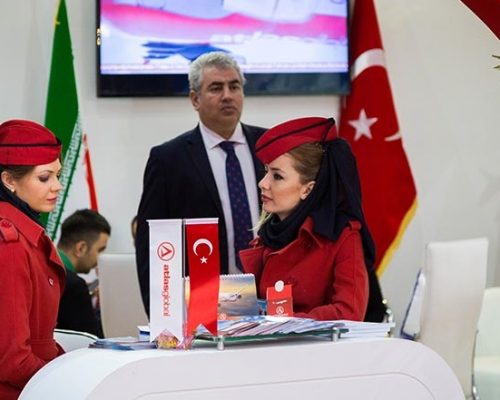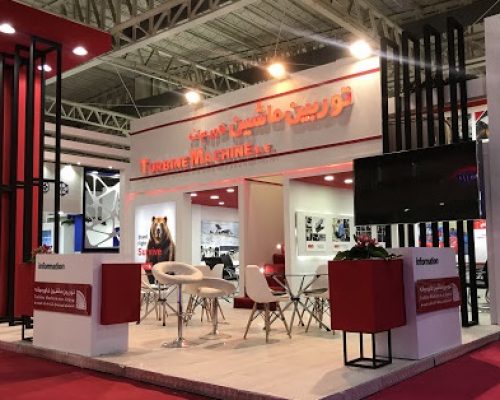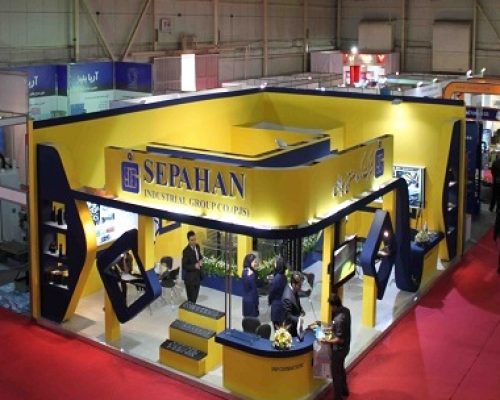 Iran's Greatest International Exhibitions;
Tehran International Exhibition :
For more than 50 years, International exhibitions are held in Tehran. Tehran Exhibition Company is a member of UFI (The Global Association of the Exhibition Industry) and BIE (Bureau International des Exhibitions). Each year about 20 international Exhibition is being held in Tehran and more than 30 countries take part in each one. Joining these exhibitions is the matter of preparing a very exceptional field for cooperating with Iranian companies, and even other companies around the world.
FriendlyIran is cooperating with the best hotels and is offering you nice exhibition tour packages in International Exhibitions, including Flight ticket, Free visa, Insurance, Hotel Rooms, Exhibition services, Meeting and Conference Hall, rental cars, translator and so many other things. Don't hesitate to contact our FriendlyIran Travel Agency is cooperating with Five and Four stars Hotels in online Friendly Agent and plan your special exhibition tours in Iran, we are at your service in case of any question too.
Tehran, such as Evin Hotel and Espinas Palace Hotel, these Hotels are close to the International Exhibition of Tehran and have Meeting Rooms and Conference Halls with qualified facilities and proper condition for business attending.
2. Shiraz International Exhibition:
International Exhibition in Shiraz, holding more than 600 professional and general exhibitions, has the vastest exhibition sites and Salons in southern Iran. Shiraz International Exhibitions operating exhibits in different fields such as Industry, Packaging, Agriculture, Medications, Oil and Gas, Electronics, Jewelry and etc. is a very good opportunity for passionate Iran business travelers to introduce their products and goods, find customers and investors. 
Fars International Exhibition is a member of UFI and is considered by UFI.
Fars International Exhibition Basic Services:
Parking
Wireless Internet (Wi-Fi)
Praying hall, WC services, Buffet, Coffee Shop, Fast Food, Security and CCTV
Bank
3. Tabriz International Exhibition:
Tabriz international exhibition in Iran. International Exhibition is one of the most recommended
Tabriz International Exhibition is located in Tabriz, a capital city in Iran, also known as the neatest and clean city of Iran for 5 years.
Tabriz is placed in the north of Iran, close to Turkey, Azerbaijan, and Armenia
International Exhibition of Tabriz is offering nice pavilions with requested facilities;
Conference hall (with a capacity of 1200 people)
Advertisement services in Exhibition (Printing banner and etc.)
Wi-Fi,
Various kinds of desks, chairs, refrigerator, cold/warm water dispenser, showcases.
4. Mashhad International Exhibition:
The International Exhibition Company in Mashhad is active since 1998.
Mashhad is holding International Exhibitions in Food Industries, Automobiles, and Agriculture and is offering some services especially in Mice Tourism, and is one of the Iran leading companies in providing services for business travelers.
Locating in a suitable area in the Mashhad, one of the capital cities in Iran, the Mashhad International Exhibition is very proper for the participation of Companies in neighboring Countries and Business-Religious Tours.
FriendlyIran Travel Agency prepares, consumer needs, meeting and conference arrangements, advertisement services, and any other facilities and materials and equipment based on your request.