Live Iran Rial (IRR) Exchange Rates Today
cURL Error #:Failed to connect to api.tgju.online port 443 after 11 ms: Couldn't connect to server
Traveling to Iran will be a lot easier if you gain some information about Iranian currency. Having two currency makes Iranian tourists confusing in their payments and cost accounting. Iranian official currency is Rial which is also known as IRR, but in daily payments people mostly use Tomansas main circulation money and purchasing in Iran!
Cash and coin are in Iranian Rial for changing the rate to Iranian Toman they ignore one zero. Toman is one tenth of Rial, for example, 2,000 Tomans is 20,000 Rials.
Sometimes people do not mention thousand or million. For example, If you buy a handmade Persian rug or a golden jewelry costs 3 Tomans, definitely it means 3 Million Tomans or 30 Million Rials and when you pay for snacks and it costs 3 Tomans, you should pay 3 Thousand Tomans or 30 Thousand Rials.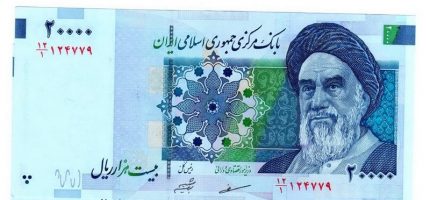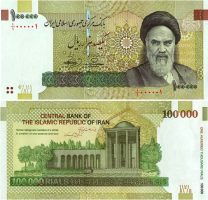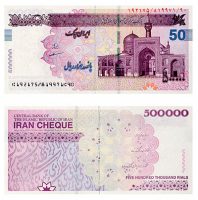 How to Exchange Money in Iran?
Dollar, Euro and Pound can be exchanged to Rial in Iran easily in Banks and Exchange offices, called Sarafi. This offices have trained employees ready to be at your service, they are experienced and pretty trustful, and the best thing about currency exchange shops in Iran is that they do fast exchanging!
So you don't have to change your currency before your travel, almost all Airports, Hotels and all official currency exchange shops will do currency transaction, especially if your money is frequently used in the world and Iranian tourism system, like US Dollars and Euro.
Be aware of the official Iranian currency prices in the market. Currency rate of Dollar, Euro and etc. in the Iranian currency market is different from the official rate. The Iranian rate of exchange is changing day to day and even hourly according to Iran economic system and politic relations, a little information from our friendly agent would help you to find the best way to exchange your currency into Rial. You can exchange your Iranian money, Rial to Dollar and Euro and another currencies also in Iran Currency Exchange Centers at the end of your tour.
Exchanging Currency, Free App and Free Site
In case you want to buy an expensive souvenir and you don't have the whole amount, you can absolutely use DHL service to have it in your hometown and we will help you with the payment in your country. The only condition is to pay an earnest money, depending on your product between 20 percent of the whole price, and we will do the rest process when you are back at home.
We highly recommend you to bring all the money you need in cash, because there are no Credit card system or ATM available in Iran. ATM machines are only available for local Iranian Credit Card, it's very safe and simple and is frequently used in all shops. So why not to have one? Friendly Iran offers Iranian credit Cards for tourists and travelers, contact our Friendly agent to know more.