Esfahan, a museum of living traditional culture, has been the capital of Shah Abbas during the Safavid era, almost 150 years! The ancient bridges, matchless boulevards, the historic roofed bazaar, Persian gardens and Blue domes have made Isfahan one of the most favorite centers in the country.
In addition to the city sightseeing, day trips from Isfahan are also among the most requested tours. The variety of attractive activities for tourists surrounding Isfahan are amazing; activities such as Bird watching, River Rafting, Skiing, Desert trekking, Visiting Nomads of Bakhtiari and much more possibilities to make a memorable difference in your Iran cultural visit.
Here you'll find Isfahan Travel Guide, Tour packages, Excursions from Isfahan and the ways to get there and also the top 10 places to visit in Isfahan. 
Best Isfahan Tour Packages, Excursions & Activities 2023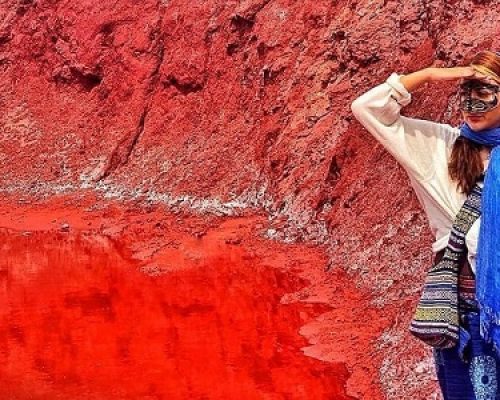 Adventure
Shiraz >Qeshm >Bandar Abbas >Kerman >Isfahan >Kashan>Tehran
Travel and holidays in Iran: discover with us the best of Persia.
When is the Best Time to Travel to Isfahan?
Isfahan is best to be seen from mid-March to mid-June and from early September to October, during the sunny days when the weather is great for city sightseeing and outdoor tourist activities.
Isfahan is located in the heart of the Iranian plateau, its semi-arid climate has made Summer times desert-like; the weather is hot and dry from June to August, and the winter times from December to February are cold and also dry.
The average temperature varies from 3 °C in January to 29 °C in July & August and the rainy season which lasts for about 5 months is from mid-November to mid-April.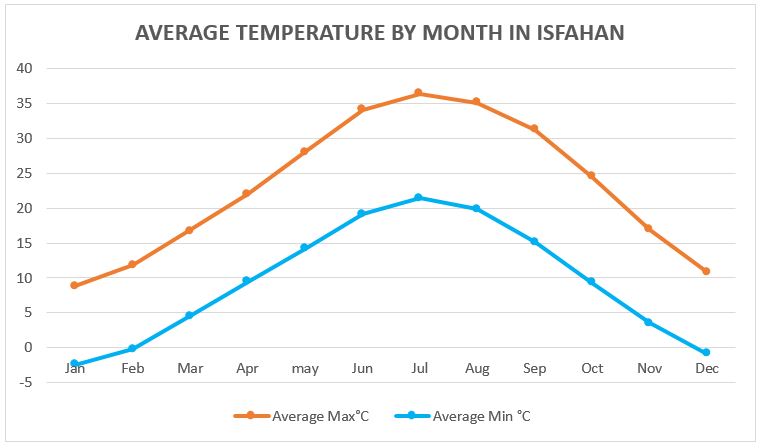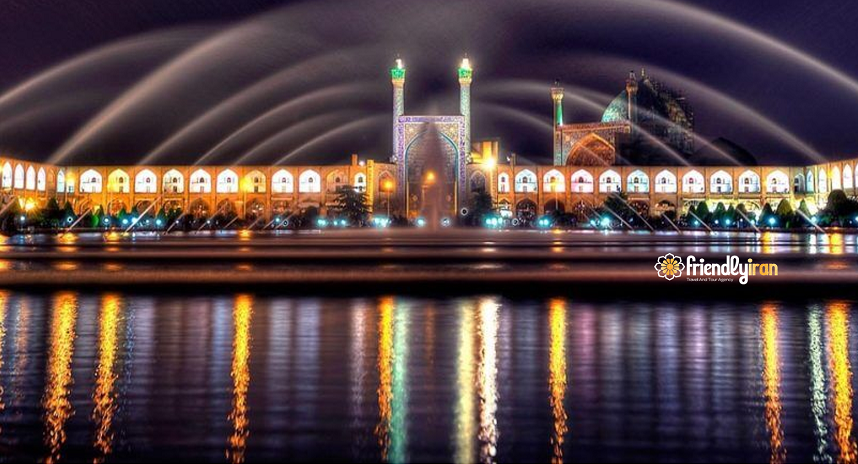 How to reach Isfahan by Flight/Train/Bus/Car
Arriving in Isfahan by International Flights:
Isfahan is located in the center of Iran and has one of the most equipped airports; Shahid Beheshti International Airport. Shahid Beheshti's IATA code is IFN and its ICAO code is OIFM.
There are daily and weekly direct international flights to Isfahan from few countries such as Dubai, Istanbul, Najaf, Kuwait, and Doha, the airlines which operate these flights are Iraqi Airways, Emirates Airline, Qatar Airways and flydubai. International Travelers mostly land in Tehran and go to Isfahan from there by car, flight, bus or train.
Arriving in Isfahan by Domestic Flights:
Isfahan is connected to many different main cities by direct flights, there are daily flights to the capital, Mashhad, Abadan, Kish, Ahwaz, Assaluyeh, Bandarabas and weekly flights to Tabriz, Sari, Rasht, Ramsar, Qeshm, Kharg, Mahshar and Kerman. Flights are operated by different airlines such as Kish Air, Qeshm Air, Iran Air, Aseman, Caspian, and Mahan Air.
Arriving in Isfahan by Train:
Isfahan is connected to Iran's north south railway network. There are daily trains from Mashhad and night trains from Tehran, offering comfortable transportation with different level for all passengers.
Isfahan Train Station is located about 5 km into Isfahan-Shiraz road.  
Arriving in Isfahan by Bus:
Isfahan as being located in center of Iran is well connected to most of the provinces by bus. There are four bus terminals in Esfahan; Kaveh, Sofeh, Zayanderud, and also Jey. Kaveh (suitable for northern destinations), Sofeh (suitable for southern destinations) and Jey (suitable for eastern destinations) have buses to other provinces while Zayanderud terminal mostly operates drives to different cities in Isfahan province and other vicinities.
Arriving in Isfahan by car:
Going to Esfahan by car is one of the most practical ways thanks to the well-developed network of roads in the center of the country. Six roads lead to this city, two of them from the north of Isfahan, two from the west, one from the south and the other one from the east.