Since Iran is recognized as one of the world's best destinations for historical and cultural sightseeing, few people can imagine that this country can be a wonderful destination for enjoying beautiful beaches and waterfront recreation. In this regard, between the most prominent Iran destinations are the islands located in the Persian Gulf. 
Kish island, known as the Persian Gulf gem and the most luxurious beach in Iran, is a free-trade- zone. The island that houses the most luxurious hotels and modern trade centers is located in the Hormuz province, 19 kilometers off the Bandar Abbas coast. Kish is a small island with a 91- kilometers-square area that presents a combination of modernity and tradition, including history and culture. Accordingly, along with the modern shopping malls and beautiful beaches, there are numerous historical attractions like Harireh Ancient City, Kariz Underground City, and the Greek Ship.
The superiority of Kish Island is the high level of security and safety there. The number of crime and violence in kish island is almost zero. You can go bicycling around the Island around the clock in the most secure way. 
The biodiversity of Kish Island is truly wonderful. Although Kish Island is very small, it is filled with different kinds of Aquatic animals, mammals, reptiles, and birds! 
Kish Island Aqua Life: A variety of warm water fishes have found shelter in Kish island coasts, such as the Pampus argenteus, popularly seer fish, and ornamental fishes. 
The Persian Gulf is completely safe for swimming because it doesn't have species of sharks that attack humans! The sharks in the Persian Gulf are small and nourished by smaller fishes.
Kish Island Mammals: Persian deer which is one of the most purebred kind and is forbidden to hunt, live in Kish Island and are welcoming guests in less crowded areas of the island. Dolphins are other famous mammals of the Island and if you be lucky you'll get the chance to see them while sailing. 
Kish Island birds: Kish Island with an optimal seasonal climate is home to different kinds of birds like warbler, nightingale, green Indian turkey, myna, hawk, and eagle! Which has made the island a special place for birdwatching. 
Besides all the natural attractions, the shopping centers, and water sports, the amazing Kish Island is a great destination for relaxing! sailing on a private yacht with a lovely view of the sunset and a barbequed dinner and probably a massage with a skilled masseuse can make your kish tour a super relaxing and calming experience.
Due to trade zone regulations, all international travelers can stay up to 14 days on the Kish island without getting an Iran visa.
Best Kish Island Tour Packages, Excursions & Activities 2022 - 2023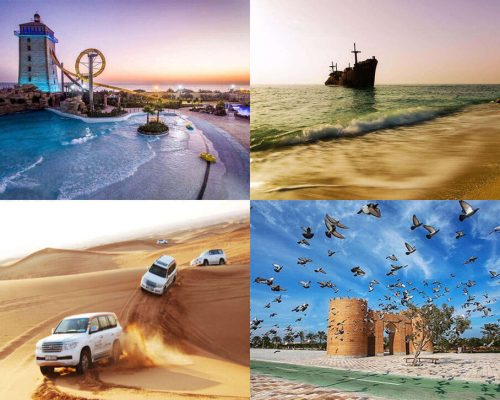 City Trips
Travelers from all over the world can plan a vacation in Kish Island with a direct flight from Muscat, Oman.
When is the Best Time to Visit Kish Island?
The best time to visit Kish is from October till the end of March when you can enjoy mild weather with a gentle breeze coming from the sea. Due to the high volume of travellers in this period, consulting with travel experts and pre-booking tours to Kish is highly recommended.
The weather during April and September is also lovely but warm around noon. However, on these months, Kish Island is less crowded, and you'll find affordable tour packages. 
Kish Island has sultry weather from late April till early September, and it is not a suitable destination during late Spring and Summer. However, if you are planning to travel to Kish island for shopping or business, you will enjoy the cheaper tour packages and best price hotel in Summer.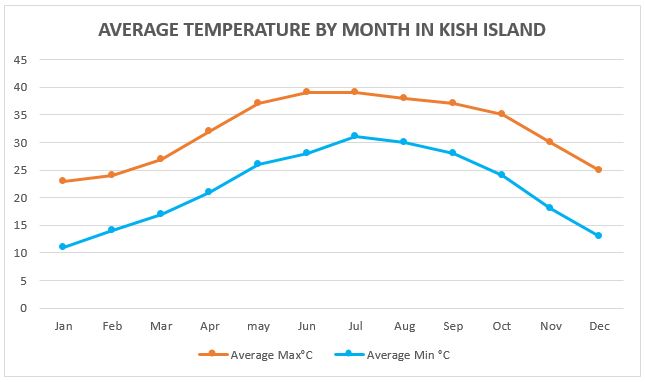 Diving in Kish is one of the popular activities and water sports among travellers. Due to its unique coral cover, equipment and dive couches, Kish island is considered the best diving destination in Iran.
You can do Diving on Kish Island all months of the year.
Our recommendation: The mixture of Diving and Ski tour in Iran is highly suggested and is trendy tour package and experience for tourists of all ages. 
How to Reach to Kish by Flight/Boat:
Kish island is located in the south of Iran in the blue waters of the Persian Gulf. There are only two ways to travel to Kish: by plane and by sea.
Flight to Kish Island
There are daily, two-way international direct flights from Dubai to Kish and two times a week from Muscat to Kish. Also, there are many two-way flights from the major cities of Iran to Kish island, such as Shiraz-Kish, ُIsfahan-Kish, Mashhad-Kish and Tehran-Kish.
Ferry to Kish Island
There are several daily Ferries from Aftab and Charak ports to Kish island.
* Charak Port:  Has car and Passenger ferries
* Aftab Port: Has only car ferries and cargo ships
Consequently, you can travel to the Kish island by sea from Charak harbour and take your vehicle to the island on a car ferry. Remember that, being on a boat during the night can be very interesting.
Exciting Water Sports in Kish Island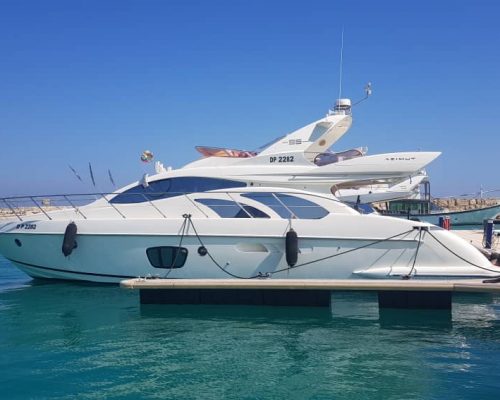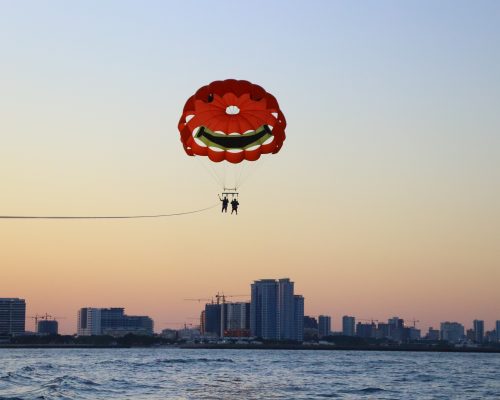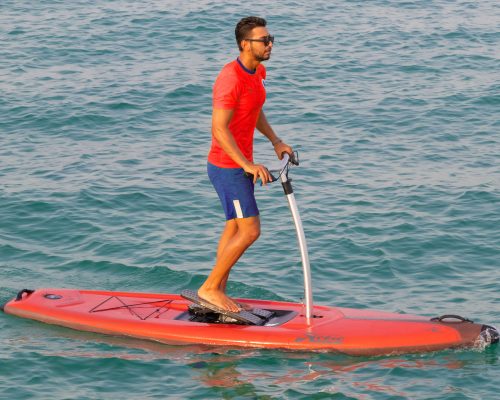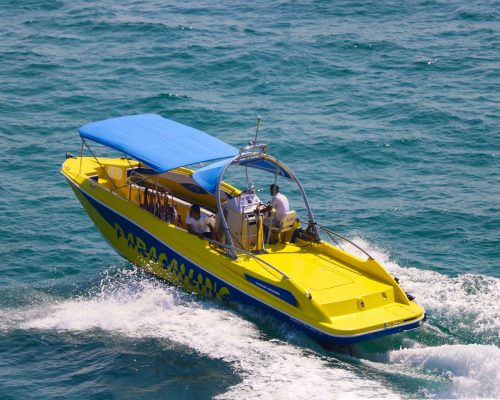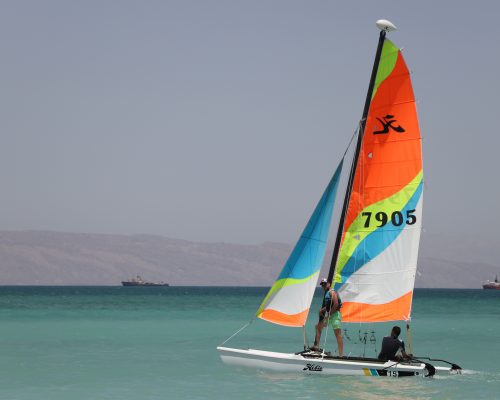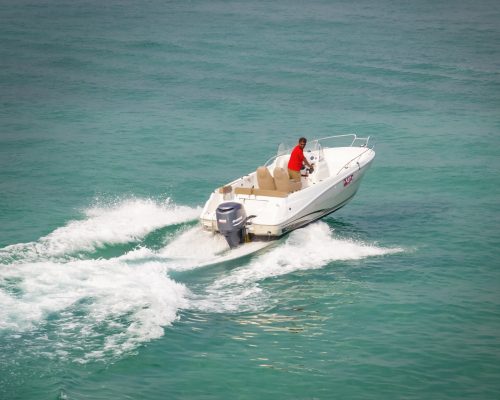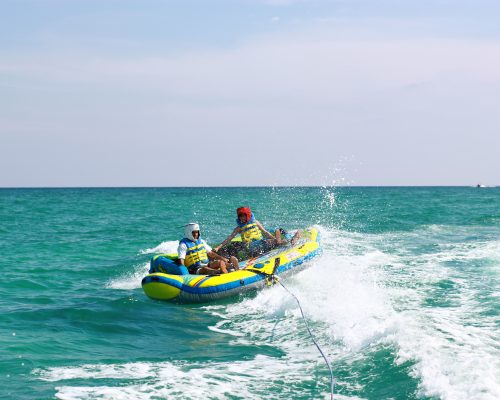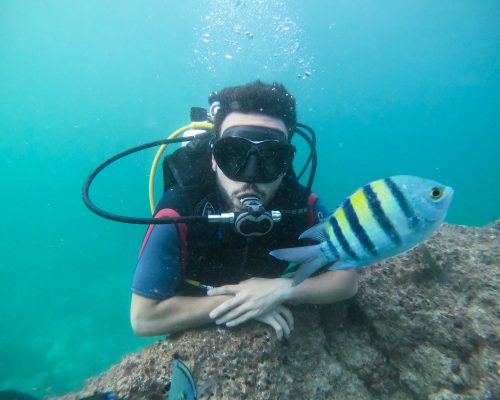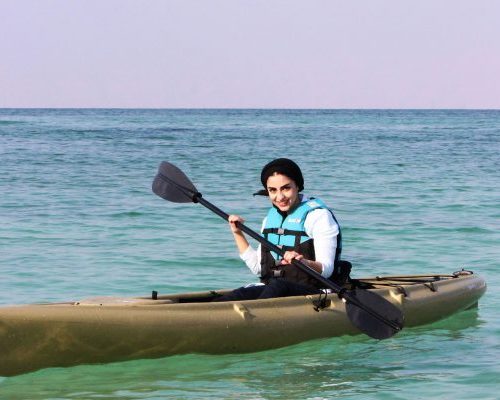 There are lots of various things to do in Kish Island, water activities, 4 x 4 wheel Saffari, Shopping, and visiting Harireh village or Kariz underground city! Among all, Kish Water Adventures is the most popular and fun thing to do, for all family or friends.
There are a great number of water sports in Kish Island, including water skiing, fishing, parasailing, snorkeling, scuba diving, and jet skiing. Other sailing activities are also available in Kish Island, eg; sailing boat, kayak, pedal kayaks, banana boats, and pedal boats.
Riding a Bike around Kish Island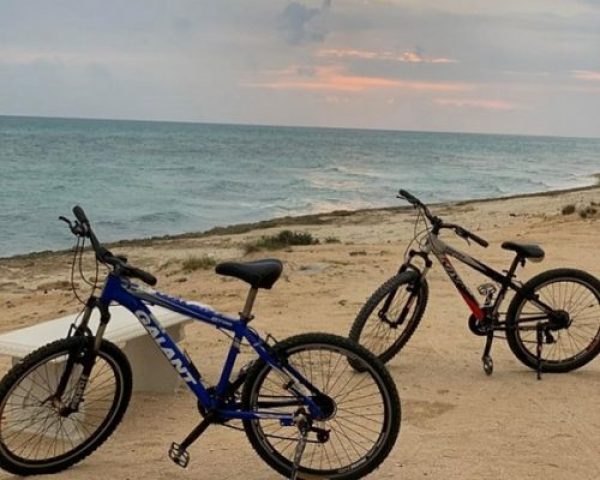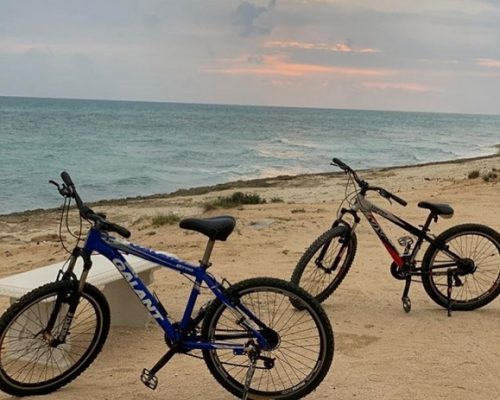 One of the most amazing funs in Kish is cycling around the island! The sea view is the continuous part of the bicycle route, but there are more to come!
Kish bike-path goes through different and beautiful beach parks, fast food and café courts where you can enjoy a cup of coffee or a yummy pizza, nearby the green tree park you will arrive in Harireh ancient city, keep cycling and after the Kolbe Hoor lantern you will reach the wreckage of Greek ship.
Along the way, the coconut trees, seashells and turtles, different kinds of birds and deers makes your journey pleasant and joyfull.