FOOD is one of the most important reasons for traveling to Iran since it deeply presents many aspects of Persian culture. If you are not a fan of trying foreign cuisines, come with us to explore the world of Iranian food and to take you on a gastronomy journey through Iran; If you are a fan, take our free ride for sure!
I may not be able to answer all of your questions in an article since Persian Foods are numberless because of the diverse climate our country has but I try my best to bring the important points here. The vast land of Persia and the various ethnic groups have made Iran a formidable destination for culinary tourism. You can spend more than a month in Iran and still be amazed by what you see in front of you on a flowery table cloth (Sofreh) in every corner of this land. 
Iranian Food Culture:
Food is an important part in Iranian life style. Meal times are the best time for family members to get together. Mothers spend morning hours in kitchen to gather all the family members on a colorful Persian tablecloth containing delicious foods.
Iran is a Halal destination; most of the foods in Iran are in the category of Halal Food. Halal is referring to the food allowed by Islam rules, although you can find other meals like pork meat which are forbidden in Islam.
Famous Iranian Foods:
The most known Iranian food is Polo or Berenj, Persian Rice. Most of the Iranian families eat rice every single day of their life, Me for example!, so In Iranian food Menu, you can find the combination of Persian rice with different kinds of stews, Kebabs or even fruits like cherry. The preparation of Polo in Iran is different from other countries, a combination of cooking tricks!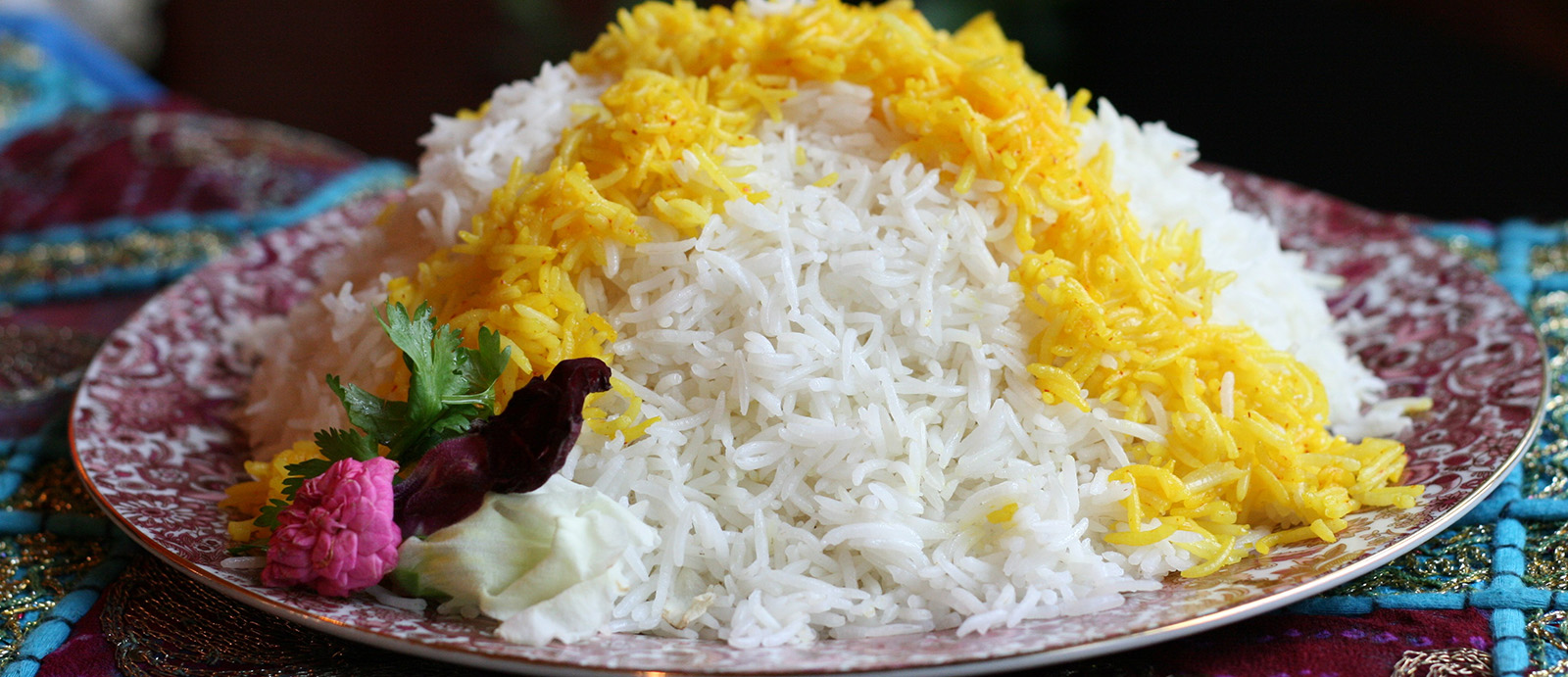 Now it's time to talk about Meat Kebabs which are very important in the classic Persian diet. Kebabs are mostly served with Polo (or as we also say: Chelo), the most popular meats are ground lamb that will make Koobideh Kebab. You can find different kinds of Kebab in almost every restaurant so try not to get "Over Kebab" by the end of your Iran visit!
7 Meals You Need to Try While You are Visiting Persia:
Ghormeh Sabzi, the herbal stew with the piece of meat, Fesenjan, the stew containing walnut, pomegranate sauce and chicken or meatballs, Tahchin the mixture of rice, chicken, eggs and saffron which make a cake, ِDizi or Abgoosht the combination of different beans, tomato and meat, Tahdig, Crunchy fried rice which can be mixed with potato, bread and much more things, Jigar, lamp liver, kidney and heart kebab which can be found in street kitchens, and finally Kaleh Pache, a surprise you need to encounter here!!
Vegetarian Food in Iran:
The high lights of Iranian food most of the time includes different types of meat, so Iran may not be a heaven for veg travelers. Although this does not mean that as a vegetarian you will be left standard for food in Iran. Some Iranian cities have vegetarian restaurants like Tehran and Shiraz, in the other cities local food is the best choice for such people. Kashke bademjan, Mirza Ghaasemi, Ash Reshteh, Omelet, Falafel, Potato Cutlet and vegetable kuku are the examples of vegetarian dishes which can be find easily in Iranian restaurants. Another choice is fast food, such as vegetable Pizzas and Pasta.
What are vegan restaurants in Iran? Where to eat vegetarian dishes in Iran? Check out Iran veggie restaurants here; Iranian Vegetarian Food Guide 
Iranian Dessert:
Some ingredients like saffron, rose-water, cinnamon and pistachio are the highlights of Persian desserts. There are few desserts you can mostly find in different restaurants such as Ranginak (date and walnut), Shole-zard (saffron rice pudding), Iranian Halva, Bastani (Iranian ice cream), Faloodeh Shirazi (rice noodles), different kinds of cakes and also Zoolbia and bamieh which are mostly available during the month of Ramadan.
Persian Drinks and Beverages:
Various kinds of non-alcoholic drinks are common among Iranian people such as soda, coke, Pepsi, fruit juice, Islamic beer, and much more. Some of them are originally from Iran like Sharbat and Aragh which are in different tastes and a must-try Persian beverage during Summer times. Aragh or Arak is extracted from simple plants such as Eglantine, Roze and Meant. Arak also can be mixed with herbal seeds. Based on the medical articles, the positive effects of Arak on the body is more than the plant itself.
Another majestic Persian drink is Doogh, the white sour and salty drink. Don't hesitate to try it after Kebab, get relaxed and sleepy with drinking a bottle of dugh with dried mint!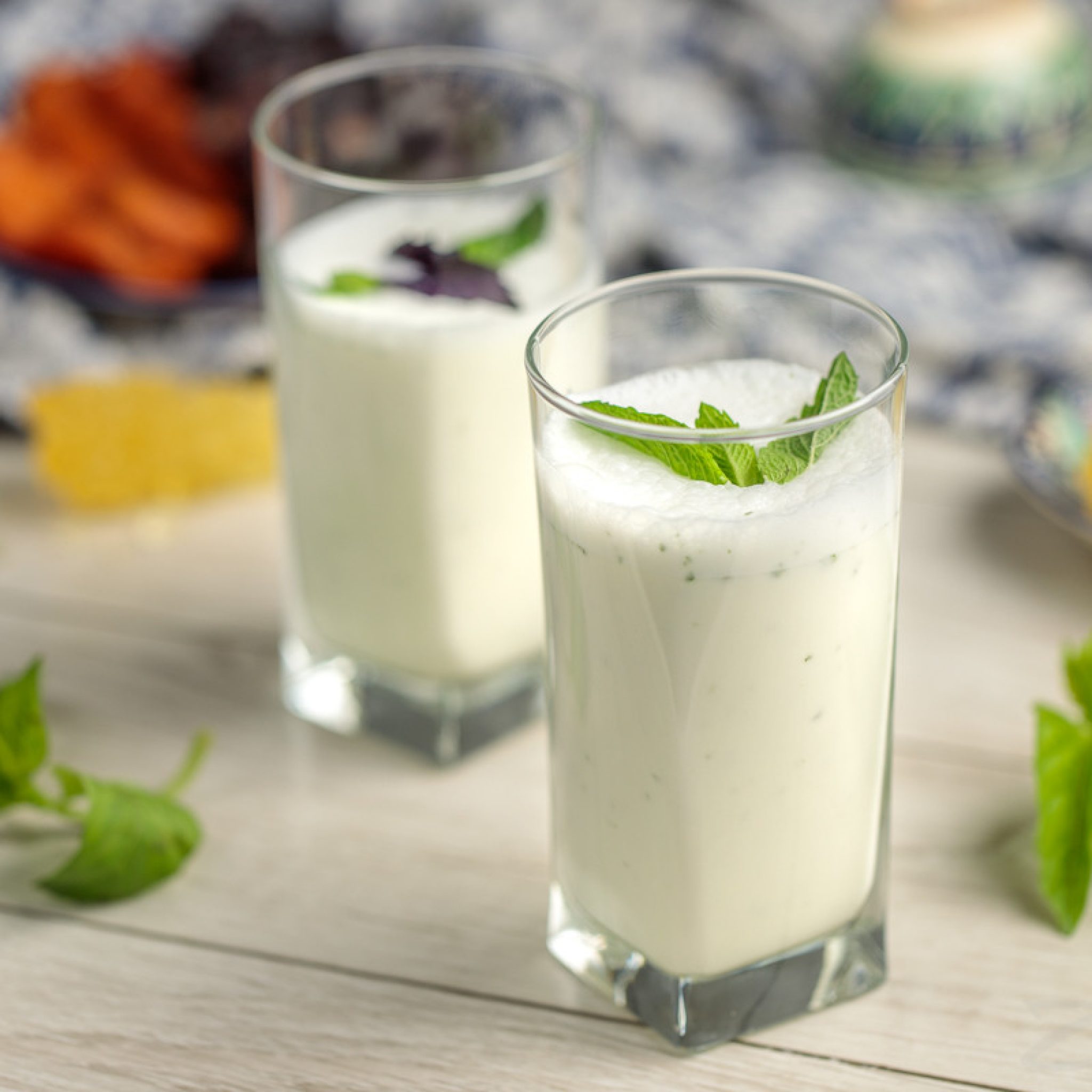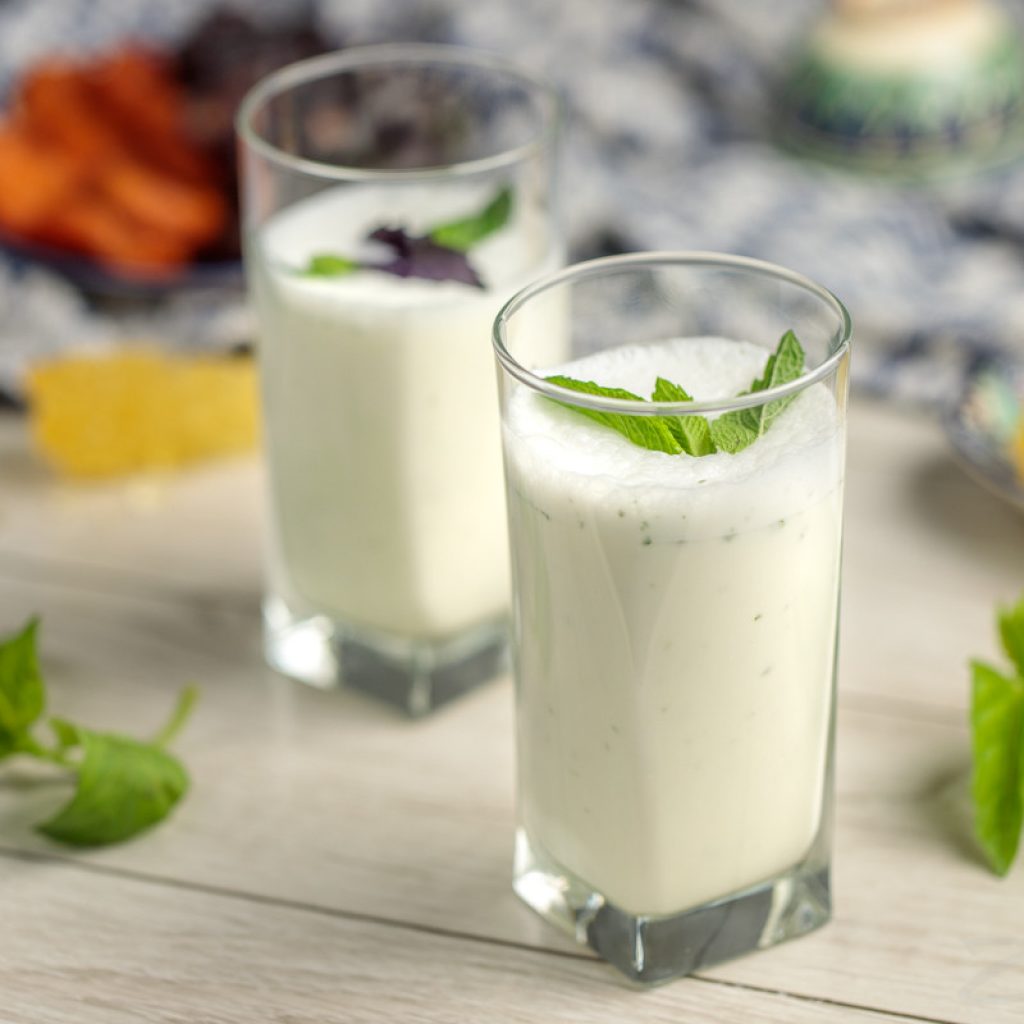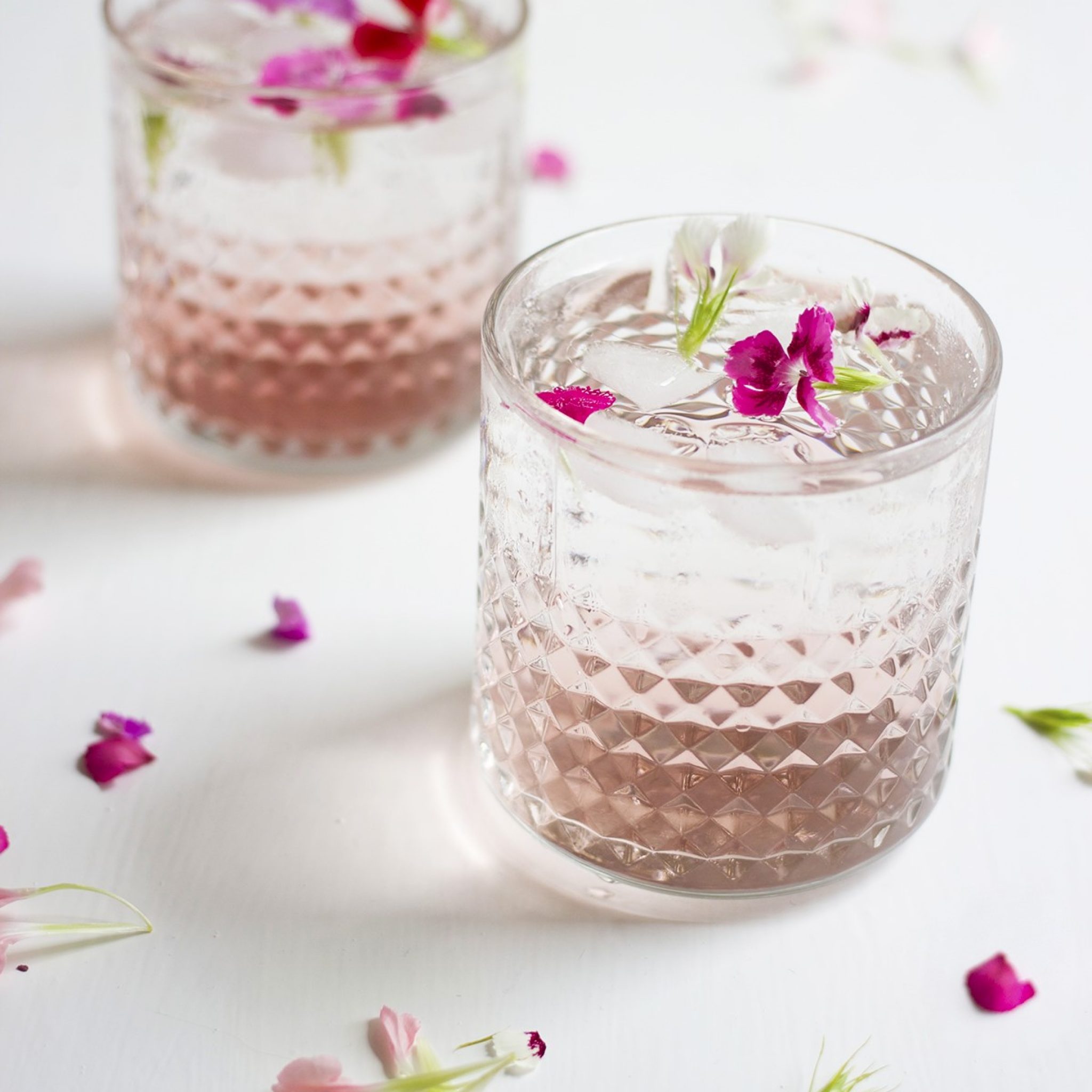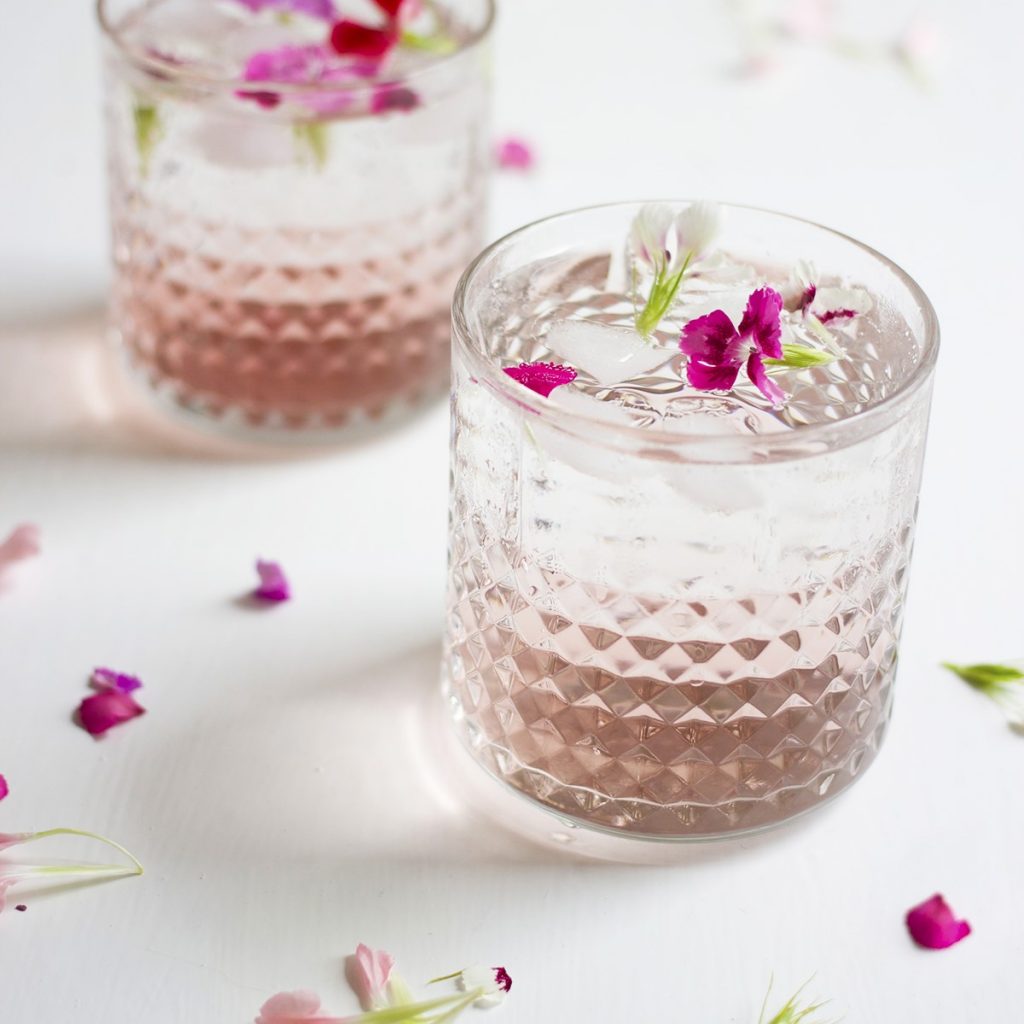 Alcoholic drinks are forbidden in Iran so do not try to find some here, or try, who knows?!! 
Shiraz or Syrah wine is one of the most recognizable brands in the world of drink. The wine in Shiraz was recognized as the best wine of the Middle East district, this is the reason that Shiraz became Iran's wine capital in the past. The city has an excellent climate for growing grapes. Based on the following article during the 13th century, a French knight called Gaspard de Sterimberg discovered great grapes in Shiraz…
Tea is the national drink in Iran; a day wouldn't be complete without a cup of tea! Many kinds of herbal teas are popular among Iranian, such as Saffron tea and cinnamon tea. Another famous flavour is Bahar-e Naranj (orange blossom), Iranian add few petals to the black tea which smells great.
A must in Iran eco-tours is Chay-e Zoqali or fire tea!
Tape water is drinkable in Iran, although mineral water can be found easily in any small stall in the street. A bottle of mineral water is around 30 cents in Iran.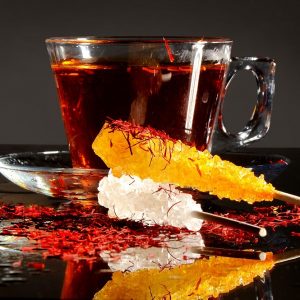 Iranian Bread:
Different kinds of bread can be seen in Iranian Bazaars. Taaftoon, Barbari, Sangak and Lavaash are the names you'll hear in Iran.
The process of making bread is also unique here, the various types of bread have a different method of cooking, some in traditional ovens and some in modern machines. 
Iran Street Foods:
Street Foods are existing in Iran like many other countries all around the world, but since nightlife activities in Iran are rare, the hangout time in these energetic crowded streets can be a different experience in Iran. The number of famous Iranian street foods are not a lot, the most famous one is 30-Tir street in Tehran where I guess you have already added to your visits because of the highlighted attractions such as National Museum of Iran, Museum of Glassware and Ceramics, or maybe Saint Peters Church. Isfahan, Tabriz and also southern cities like Bandar-abbas and Ahvaz are other good examples in this field.
During the walk along 30-tir street, you can find a variety of fast foods (mostly Burgers and Falafel), traditional Persian foods, Ash, Turkish and Indian snacks and also different kinds of Persian drink in its dining kiosks and also small cafes. You can check out one of the YouTube video of Trevor James with Mr Taster in Tehran street foods which was filmed in November 2019, Street Food in Iran – INSANE 10,000 Person FACTORY Tour + BEST Iranian Food in Tehran, Iran!! and also Undiscovered IRANIAN STREET FOOD Tour!! by Mark Wiens from Tabriz Bazaar in March 2020.
Lashkar Abad street in Ahvaz is the next Persian street food you shouldn't miss; spicy falafel and samosa are the main products of this place and the most famous one in the whole country or maybe the whole world! Don't forget to try the colorful pickles and Arabic tea or coffee, you won't be able to find the same in other cities. You can also listen to vibrant Bandari music while checking the food stalls full of youngsters in L.A. St 😊
Ahvaz or Ahwaz is located in the southern part of Iran and is home to various ethnic groups such as Lurs, Bakhtiaris, and also Arabs. This variety has made Ahvaz a great option for culinary tours.
Iranian Hospitality:
Learning about Persian cuisine cannot be complete without talking about Iranian hospitality. You won't finish your tour in Iran without being invited to a local house for a cup of tea, coffee or even lunch or dinner by people you may never see in your life again. If you decide to go to a Family dinner and accept Iranians invitation or Taarof, keep in mind the following points:
Remember to take off your shoes by the door.
You do not need to buy anything for the dinner, because everything is ready there for you. Although if you like to buy something for appreciation, you can take some flowers, a little gift or even a souvenir from your home town.
Do not enter their kitchen without knocking the door, women may not be prepared.
Try to learn about Persian culture when you are enjoying your meal or tea in a local house with local people, since there are a lot of beauties lying there. An Iranian lunch!
Jose and his friends have visited Iran in 2017. They've participated in Friendlyiran cooking courses and learned some of the popular Persian recipes, what Jose Luis learn during a cooking day made him to invite his friends for an Iranian Lunch in his home town.
Follow the pictures for a step by step Persian Lunch…