From thousand years ago by the time that Silk Road played a significant role to connect the western to Eastern countries, Tabriz city situated in North West of Iran is a popular destination to travellers and business people. The strategic location of Tabriz, just nearby Armenia, Azerbaijan and Turkey borders has made the city a Travel and Business hub betwixt the mentioned three countries capital cities;  Tehran along with Baku, Yerevan and Ankara.
Today Tabriz is still well known to be a Travel and Business Destination. Besides being one of the frequent train destinations, there are also regular and charter flights to Tabriz each day which provides easy and fast ways to travel to Tabriz.
Kandovan cliff dwelling village a masterpiece of early civilizations is one of the prior places to visit in Tabriz tours.
On the second stage, touring The longest Roofed Bazaar on the earth is the best way to meet people and have fun with local Azeri Iranians.
The third recommended attraction is Goy mosque or Blue Mosque, the turquoise of Islam. Calligraphy tiling art of the mosque is priceless.
The Triangle of Armenian Monastic Ensembles put the Armenian architecture and decorations on display and is one of the famous tourist destinations in northern Iran. Moreover, several Christian rituals are held in these ensembles each year.
An afternoon walking tour in the only lake-garden in Iran,  El Goli Park, would be a great idea as well.
These are just 5 top traditional destinations in and around Tabriz which are selected by both business travellers and tourists, There are for sure a lot more to explore. 
Best Tabriz Tour Packages, Excursions & Activities 2023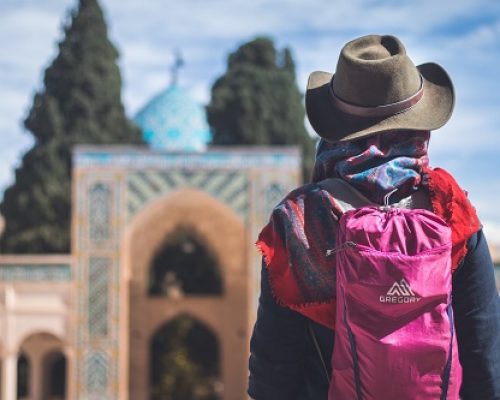 Cultural Tours
Isfahan >Shiraz >Yazd >Kashan >Tehran >Alamut>Masuleh >Tabriz >Tehran
Iran: Tour in Ancient Persia. A journey through the flavors and aromas of Iranian culture.
When is the Best Time to Travel to Tabriz?
The weather of Tabriz changes by season and you can see the four seasons there. Visiting Tabriz all around the year can be exciting and fun, Nevertheless the Best Time to Visit Tabriz is from June to the end of September. During this period Tabriz weather can get warm at noon yet overall the weather is Ideal and pleasant. The living in summer is more recognizable as well.
From September to early November, is the best time to enjoy the colorful jungles of Azerbaijan provinces, do picnic and take beautiful photos.
Winter in Tabriz is so cold and it has heavy snow, so we don't recommend winter to travel to Tabriz.
 March to the end of May the weather in Tabriz is changeable, generally cool with slight rains.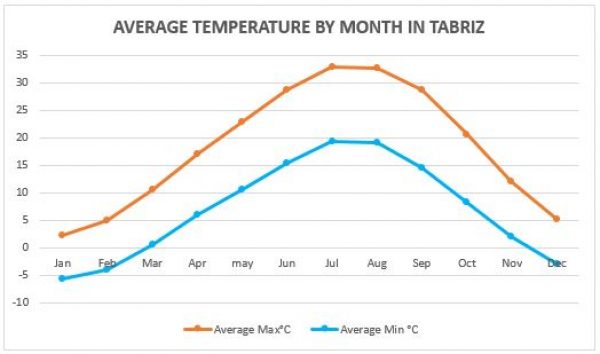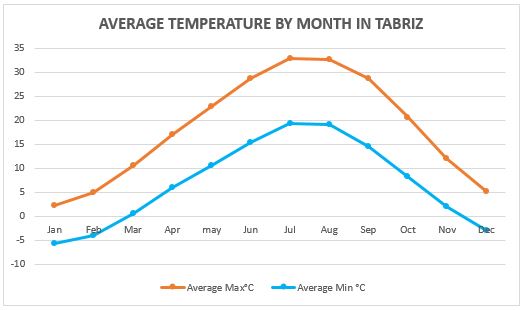 How to reach to Shiraz by Flight/Train:

Istanbul to Tabriz
Tehran to Tabriz
Istanbul to Tabriz
Tehran to Tabriz
Best Resturants & Foods in Tabriz
Best places to visit in Tabriz
Best Resturants & Foods in Tabriz
Best places to visit in Tabriz