Nomads, people who believe that life is a journey, begin each day with sunshine in pure nature.
Nomad (Ashayer) is a tribe who migrates with their folks, belongings, goats, mules, and sheep from one place to another. During winters, they move to the warmer countryside and return to cooler regions in summers. In Iran, there are different tribes that still have kept their nomadic lifestyle including Lurs, Kurds, Arabs, Turkmen, Qashqai, Azerbaijanis, Shahsavans and Afshars. They mostly live in Fars, Chahar Mahal Bakhtiari, Kohkiluyeh & Boyerahmad, Kerman, Lorestan, Khuzestan, Zanjan and Mazandaran Provinces. Nomads' economy is based on herding and they are the main producer of many authentic Iranian handicrafts such as Klim, Gabbe, Carpet, Giveh, Choogha, Toobreh, Jajim, etc. Accordingly, Our Iran Nomad Tours provide authentic travel experiences and unique opportunities to meet and trek with nomads, learn about their culture, stay in their handmade black tents and taste their organic local food. Moreover, nomad tours represent responsible and sustainable tourism.
There's a lot more to Iran tour packages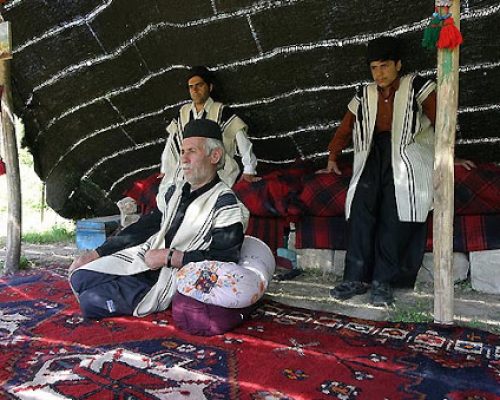 Immersion Tours
Khorramabad> Izeh> Esfahan
Iran Nomad Tour of western provinces, Lorestan and Khuzestan, to experience the Persian nomadic lifestyle in addition to visiting the highlights.