Mashhad is the second-largest city in Iran and the most important from a religious point of view. Its main attraction is the beautiful Haram (sanctuary complex), vast and continuously expanding, which commemorates the martyrium of Reza, the eighth Imam. Moreover, with a Shorter day excursion, you can reach the former village of Torqabeh. Torghabeh remains rustic with its picturesque tea houses and restaurants. Still, to get a little further away from the concrete jungle, it is worth going to Kang "Masuleh of Khorasan," a terraced village and an inviting destination, especially for hikers. With a more extended day excursion, you can reach the unfinished palace (actually a funeral tower) of the Nadir Shah in Kalat, along a road that crosses a desolate and fascinating mountainous landscape. Another lovely day trip is the one that, after a stretch of highway, leads to the solitary 13th century astronomical tower near Radkan, a village where one of the best Eco lodge (Kohan-dezh ecolodge) in the whole region locates.
Mashhad is the best destination for Saffron lovers, spiritual tourism, and hikers.
In addition to the city sightseeing, day trips from Mashhad are also among the most requested tours. The variety of engaging activities for tourists surrounding Mashhad are incredible; activities such as Saffron tour (Picking up saffron and visit Saffron farm), visiting nomads, and Pistachio tour. Those who love Iranian medieval poetry may want to visit the tombs of these two most significant poets, namely the mausoleum of Omar Khayyam in Neishabur and that of Ferdowsi in Tus. A park surrounds each shrine.
Best Mashhad Tour Packages, Excursions & Activities 2022- 2023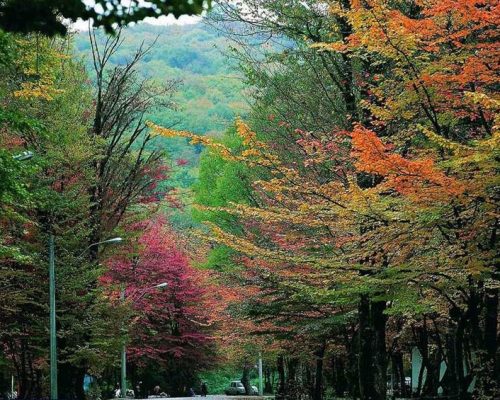 Desert Tour
A ground route including various visits, from northern hyrcanian forests to the eastern and central basin deserts.
When is the Best Time to Travel to Mashhad?​
Whether you want to plan a trip in time or book a last-minute trip to Mashhad, the best times to fly to Mashhad are from mid-April to mid-June and from mid-August to early October, with a peak score in the second week of September.
Mashhad has a Mediterranean climate. Summers are hot and dry while in winter the temperature is mild and partially cloudy. During the year, the temperature generally ranges from -2 ° C to 33 ° C and it is rarely below – 7° C or above 37 ° C.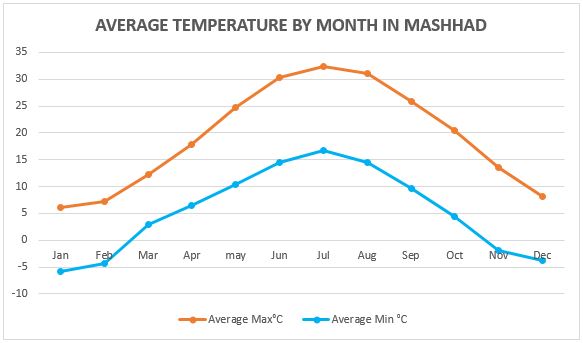 How to reach to Mashhad by Flight/Train:
Mashhad is located in northeastern of Iran and there are many domestic flight and also international flights to reach this religious city. There are daily and also weekly direct flights to Mashhad from Dubai, Istanbul, Kuwait, Qatar, Beirut and so many other cities around the world. It can be arranged to arrive in Mashhad by air from Tehran or by direct flight from your country.
Train:
There are several daily trains from Mashhad to different cities such as Tehran, Tabriz, Ahwaz, Yazd, Isfahan offering qualified services and very comfortable transportation in different levels for all kinds of passengers and pilgrims.
Dubai to Mashhad
Lahore to Mashhad
Baghdad to Mashhad
Dubai to Mashhad
Lahore to Mashhad
Baghdad to Mashhad
Best Resturants & Foods in Mashhad
Best places to visit in Mashhad
Best Resturants & Foods in Mashhad
Best places to visit in Mashhad