Iran Travel Guide
Iran is a county that most people don't know much about it and many websites present not trustable information about this county. Friendlyiran as a local tour operator provides you with the most important tips that you should know before starting your Iran tour.
Here are the most important tips you should know before your Iran trip.
Overview
Iran is a four seasons country with 2500 years of history, diverse nature, and unique culture. Nowadays, most of the people from all around the world know Persia or Iran through its carpets, caviar, or oil. Yet, Persia has one of the richest and oldest cultures in the world.
Here is some information about Iran.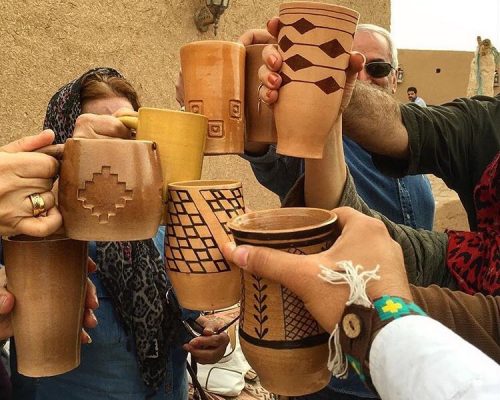 Iran at First Sight
Capital: Tehran
Population: 81.16 million
Area: 1,648,195 km2
Language: Persian
Religion: Islam, mostly Shiaa
Currency: IRR
Time zone: (GMT+03:30)
Standard Voltage: 220 V
Standard Frequency: 50 Hz
Power Sockets: type C and F.
Dialing Code: +98
History of Iran
Recent discoveries indicate that the written history of Iran begun with the early Achaemenids in 3200 BC. Cyrus the Great, the man who established the charter of human rights, was the founder of the Achaemenid empire. In that era, Iran stretched from the Aegean coast of Asia Minor to Afghanistan, as well as south to Egypt. Greek Alexander overthrew the great Achaemenid Empire in 330 BC. In 641, Arabs invaded Iran and started a new alteration.
Consequently, Persians, who were Zoroastrian, turned to Islam. The dynasties that were born after that are Parthian, Sassanid, Samanid, Ghaznavid, Safavid, Zandiye, Afsharid, Qajar, and Pahlavi. After all, In the Safavid period, Islam (Shia) became the official religion of Iran. In 1979, after the Iran revolution, the current Islamic Republic of Iran was founded.
Throughout Iran's long history, in spite of different devastating invasions, the country has always maintained its national identity. It has developed as a distinct political and cultural entity.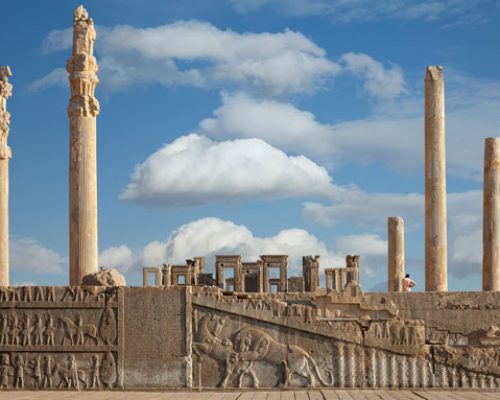 Iran religion
Shia Islam is the dominant religion in Iran, although other minorities such as Christians, Jews, and Zoroastrian has been also welcomed and formed societies that peacefully live together. So, during the long history of Iran, these societies of thave built many mosques, churches, and fire temples in different cities of Iran.
Iran Friendly People
Lovely and kind people who host travelers is the most valuable thing that you will find in Iran. There is an unbelievable pleasure in meeting local people and getting to know their lifestyle. Hospitality and Kindness have been the main goal of the Persian nation's lives. Iranian people are open-armed to welcome guests and making friends.
Climate in Iran
Iran is a four-season country with unique climates. Generally, winters are cold with snowfall and subzero temperatures during December and January. Spring and fall have relatively mild weather conditions, while summers are dry and hot. However, Iran is a great destination to travel for the whole year. If you travel during the summer, you can enjoy the sunshine and mild mountainous areas. During winter, you can go to the islands or have a ski tour in Iran unique ski resorts. In spring, you can visit a variety of festivals as Nowrooz.
Iran's landscape is dominated by mountain ranges. The populous western part is the most mountainous, with ranges such as Zagros and Alborz Mountains. The northern part of Iran is covered by dense rain forests called Hyrcanian forests (UNESCO site). The eastern part consists mostly of deserts such as the Dasht-e Kavir, which is Iran's largest desert in the north-central portion of the country, and the Dasht-e Lut, in the east, as well as some salt lakes. you can enjoy desert tours during spring and fall.
Iranian Cuisine 
Persian cuisine has one of the complete ingredients. The traditional dishes consist of various types of meat like chicken, fish, lamb, turkey, and shrimp. Note that pork, and alcoholic drinks, are forbidden religiously in Iran. In this regard, all kinds of food in Iran should be halal (religiously approved). Moreover, you can find several good international restaurants which offer international foods and all kinds of fast food in this country.
Restaurants in Iran
Breakfast time: around 7 am till 11 am
Most of the hotels in Iran are B & B and include breakfast. You can also have your breakfast in a local café or restaurant. Halim, Ash, and Kall-e Pache (Sheep's head) are a famous Iranian breakfast that usually is not served at hotels. 
Lunchtime: around 12 till 3 pm
Dinner time: around 7:30 pm till 10 pm 
Most Famous  Iranian Dishes
Zereshk Polo: Barberry and rice served with chicken
Kebab: Barbecued Lamb, Chicken, Lamb Liver, and Ground Meat
Gormeh Sabzi: Rice and Herbs Stew, usually served with meat pieces and beans, tastes a little sour
Dizi and Abgoosht: A Persian stew includes meat and beans usually made in a stone pot
Baghali Polo (Rice with broad beans and chicken)
Ash: A kind of soup, and depending on the ingredients are:
Reshteh: With Herbs, Noodles and sour yogurt
Sabzi: With Herbs, Beans, Chickpeas, etc. (best to taste with lemon)
Doogh: With Herbs, Yoghurt juice, etc.
Kardeh: With Herbs, meats, etc.
To get more information about Iran Food and Cuisine,  please click here.
Iranian Traditional Sweets and Desserts
Ranginak: National sweet, mostly made in Ramadan

Faloodeh Shirazi: A dessert,  which its famous one is from Shiraz

Bastani Sonati: Traditional icecream 

Shirini Yazdi: Local sweet of Yazd

Sohan: Local candy of Qom

Gaz: Local sweet of Esfahan

Halva: National sweet, mostly eaten as the dessert

Kolompeh: Local cookie of Kerman

Masghati: Local sweet of Shiraz 

Zoulbia & Bamieh: National sweet, just eaten during Ramadan
Iranian Foods for Vegetarians
With good knowledge about local Iranian dishes, vegetarians/vegans can also enjoy the variety of local Persian cuisine during their Iran tour. 
Here are some local foods that are proper for our vegetarian friends:
Kuku Sabzi: The mixture of vegetables and eggs
KuKu Sibzamini: The mixture of potato and eggs
Kashke Bademjan: Fried eggplant with onion and yogurt

Kate Gojeh: brewed rice with tomato and potato

Samboose: Potato and herbs wrapped in the fried bread

Vegetable Pizza

Lubia Garm: boiled Beans with mushrooms

Dopiazeh: Mixture fried potato and onion
Yatimcheh: Mixture of fried tomato, garlic, and zucchini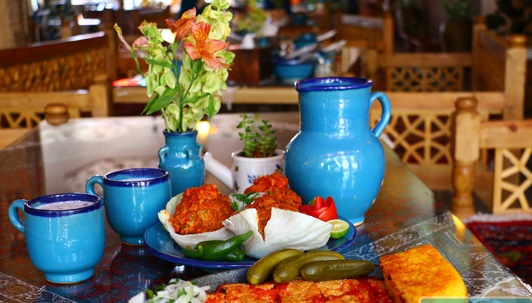 Iran Economy
Due to the possession of the oil and petrochemical industries and natural gas, Iran is an imperant country in the global economy. Generally, Iran's economy is a mixture of central planning, state ownership of oil, agriculture, and private trading and service.
Iranian Currency
Rial (IRR) is the currency of Iran in global transactions. Iranians commonly express amounts of money and prices in Tomans, (One Toman equals 10 Rials). It means one zero is skipped when Toman is used. So, it may be a little confusing for foreign tourists.
You can see more about Iran currency here. You can change the US dollar and Euro in the banks and exchange offices, which can be found at the airports and the main cities.
Iran Tourist Card
Consequently, you cannot use your credit, debit, visa and master cards, traveler's cheques or ATMs in Iran. If you don't like to carry lots of cash with you, you can get a type of debit card, which is called tourist card, and use it in all payment devices such as ATMs, POS, etc. These cards have a little service fee, but it is a safe way of carrying money.
 Iran Dress Code
Maybe the dress code in Iran is different from yours, but sometimes trying new and different clothes could be a pleasant experience. So, you have a chance to taste it. Generally, in Iran, women wear a dress called "Manto" that is the same as your spring coat. They also wear a scarf and pants. Another usual form of clothing in Iran is chador. When you want to visit holy places, you should wear Chador that is accessible at the gates of these places. Iranian dress code for men is more comfortable than women. Their dressing is the same as male dressing all around the world, but wearing walking shorts and tanks are forbidden. However, you are free to choose any colors that you like. You can get more information about Iran dress code through the link below: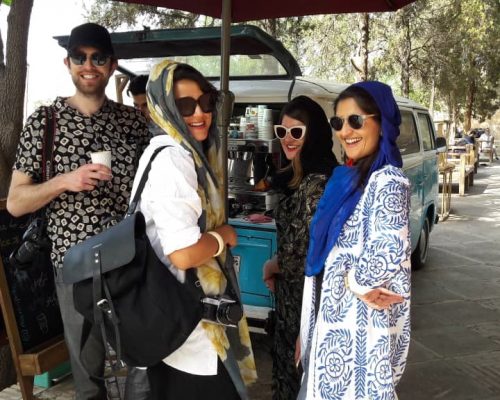 Iran Handicrafts 
The handicraft is the art of every country that sometimes we take it as a symbol of that country, or we get it as souvenirs. Due to Iran's ancient civilization, rich cultures, and also geographical location, you will face a variety of choices that are even different in each region. 
The Most Famous Handicrafts
Persian Rug: bests are in Tabriz,  Isfahan, Shiraz, Kashan, and Tehran
Minakari: Engraving on metal, best is in Isfahan 
Khatam: Inlaid work, the best is in Shiraz and Esfahan
Copper work: The bests are in Shiraz and Isfahan
Cotton and Termeh: The best is in Yazd
Ceramic and Pottery works: The bests are in Yazd, Shiraz, Kashan, and Isfahan
Miniature: A kind of Persian paintings that the bests are in Shiraz and Isfahan and Tehran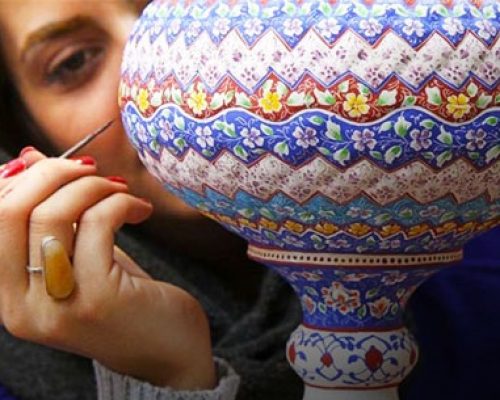 Iran Suveniors
In addition to magnets of attractions and plaster statues of them, you can also buy handicrafts and delicious local sweets as gifts for your beloved ones back home. While purchasing any Iranian style product, make sure that they are made in Iran because there's lots of imitation merchandise in the bazaars.
You can have a long list of choices for buying a souvenir. Apart from handicrafts, Iran's agricultural souvenirs are known as saffron, pistachios, and caviar.

Tarof 
If you travel to Iran for the first time, you should know that Iranians have their customs. They are warm, friendly, and generous individuals with a keen interest in foreigners and other cultures. One of their unique costumes is "Tarof", their traditional behaviors. This is a kind of behavior for showing hospitality and politeness. A host repeats an offer several times, although the guest is free to accept or not, it shows politeness to accept after 3-time asking.
WiFi Internet and Social Network in Iran
During your Iran tour, although you can use the hotel's WiFi free Internet connection and there is WiFi Internet available in most cafe shops, restaurants, and malls, you will need a local SIM card for cheap domestic and pricey international calls and internet connections. Upon arrival, you can buy a SIM Card, at the Iran airport or from reputable mobile internet services stores. MTN Irancel and Hamrah Aval are two valid sim cards in Iran that you can buy temporary (Etebari) sim card at reasonable prices. Your mobile number will be activated as soon as the registration is complete. Through the manual of your Sim card, you can buy internet charges, mobile charges and also check your account balance.
Social Media and Websites in Iran
You can use Whatsapp, Linkedin, and Instagram in Iran easily and without filtering. But Telegram, Facebook, YouTube, and Twitter are blocked in Iran, but you can install VPNs to bypass the filtering.
Iran Visa
Citizens of all countries except Armenia, Azerbaijan, Bolivia, Georgia, Lebanon, Malaysia, Egypt, Syria, Turkey, Venezuela, and China & Hongkong Macau, need a visa to visit Iran. All citizens can visit Kish and Qeshmislands without getting Iran visa and stay there for at most 14 days.
Iran Visa Code Appliance Process
3) Get your visa tracking code
4) Get your visa stamped at the Iran consulate or embassy or Iran airports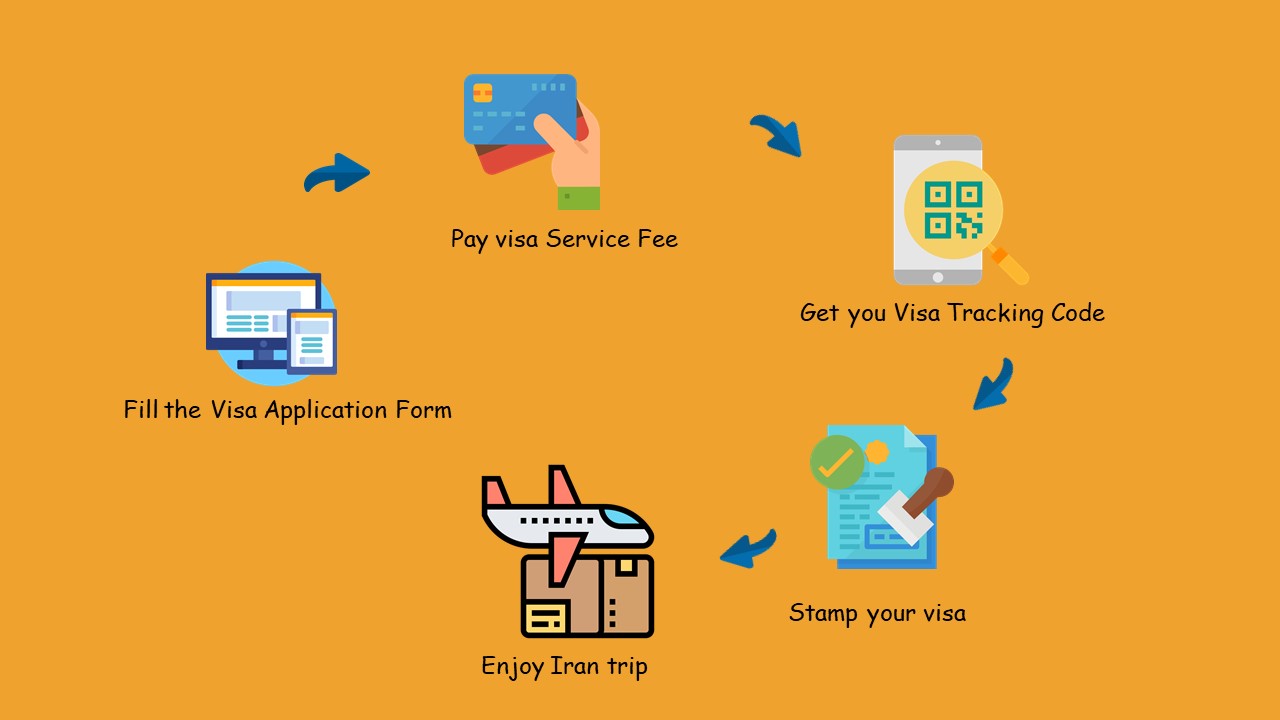 Iran Traditional Houses
Iran is famous for its traditional residents and boutique hotels. In most of the main cities, you can find these kinds of residents, which used to be Caravanserais and royalty houses dating back to the hundreds of years ago or newly built ones that have the same characteristics. 
Therefore, Do not miss the chance of staying in a traditional hotel or even a local house in small towns and villages where you can experience the hospitality and friendly temperament of Iranians. 
If you are interested in budget tours, you can stay in hustles and homestays that usually have shared bathrooms and toilets. Some Eco lodges and homestays have a mattress instead of beds and shared baths. Even in the springs and autumns, you can stay in the Nomad tents.
Working Week
The workweek in Iran is from Saturday till Thursday 12 p.m. All Ministries are closed on Thursdays. It is interesting to know that the weekend in Iran is Friday and all the old bazaars in different cities on closed on this day. for different businesses opening and closing times can be erratic, but you can expect most businesses to be closed Thursday afternoons and Friday. Embassies and consulates in Iran are close on Friday and one other day of the week usually Saturday and also on the national holidays.
Events in Iran
During a year, there are national and religious holidays in Iran. Here we introduce the most important Iran events, which very critical in planing the Iran tour.
Here you can find lots of amazing information about Iran national holidays, festivals and celebrations: https://friendlyiran.com/iran-festivals/
Nowruz (New Year Holidays)
Nowruz is a very ancient ceremony celebrated in Iran in the loveliest way, starting on March 21st, and lasts for 13 days. During this interval, the tourist sites are more crowded. On the first day of the Persian new year, families come together around a particular table called Haft Sin, pray for a happy new year, eat sweets and special dishes and give gifts to each other.
Mourning Ceremony for Imam Hussein
the ceremony is held on three days called Tasua, Ashura (Augst 29th  and 30th, 2020), and Arbaein (October 8th, 2020). People come into the street to show their respect to Imam Hossein. Most of the attractions are closed during these days.
Ramadan (Ramazan)
The holy month of Muslims when people do fast from sunrise to sunset. Eating and serving meals in public is restricted during day time. Hotels and Takeaways serve food for lunch, and restaurants are open from sunset. The grocery stores and supermarkets are also open to buy fruits, drinks, and whatever you need during the daytimes.
Medical Tourism in Iran
From so many years ago up to now, Iran became famous for its skillful doctors! Nowadays many people from all over the world travel to Iran for medical issues. The major cities in medical tourism are Tehran, Shiraz, and Mashhad.
Shopping Centers and Bazaars in Iran
Iran's traditional bazaars are closed on Fridays. Also, these market places are usually open until sunset.
In Tehran, modern malls are usually open full day. In other cities, shopping centers typically have a siesta between 1–4 pm. 
Drivers and Guides in Iran
Full-time Tourist Guide: The Iran tours with a Full-time guide are accompanied by an expert guide for 8-hours on each day. This guide will help you in arrival, departure, check-in, and check-out formalities as well as explaining the information of all sites.
Local Tourist Guide: This kind of guide will be with you only in the main cities for 8 hours n each day.
Driver: you can have experienced drivers who are familiar with roads and attractions locations. They may have English knowledge only to communicate routing-related matters and help you with your essential needs. Their working-hour is 8-hour per day.
Vehicle: VIP Cars, Normal Sedan, Van A36, Van A50, Middle Bus, VIP Bus, and regural Bus.