Rasht, also known as the city of Rain, locates just between the Hyrcanian forests on Alborz Chain Mountains and the Caspian Sea. It is just nearby jungles, lakes and beautiful villages. 
Considering all the beautiful Nature and Villages, Exceptional culture, and as one of the Worlds Creative Gastronomy Cities, Rasht is known as a popular destination in northern Iran not only for foreigners but also for local visitors.
Rasht Grocery bazaar, Municipality Square and Caspian Seashore are first places to visit inside or nearby Rasht. Other Natural- Cultural attractions like; Anzali Lagoon, Fuman jungle (a part of Hyrcanian Forests), Qaleh Rudkhan, and Masuleh village locate only in a short distance from Rasht city, and you should not miss visiting them.
Best Rasht Tour Packages, Excursions & Activities 2023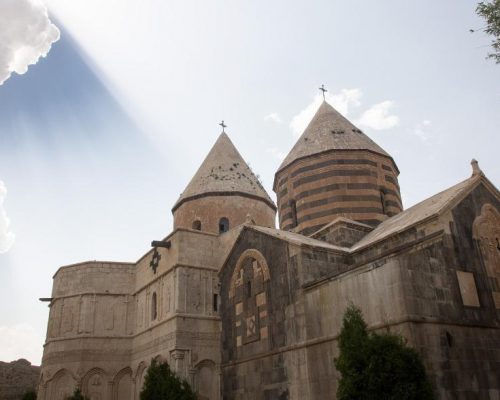 Cultural Tours
Tehran >Qazvin >Rasht >Ardebil >Tabriz >Zanjan >Hamedan >Kermanshah >Susa >Tehran
This Iran tour is a journey from the northwest to the southwest.
Read More »
When is the Best Time to Travel to North Iran, Rasht?
In mid-March to mid-April, and the first two weeks of October, Rasht has a moderate climate, and traveling during this period is recommended. The jungles and lakes are in their best showtime, and the daylight is long enough to visit places without a rush.
After April to the end of September, Rasht's weather gets warm, sultry, and humid. If you have suitable transportation with A/C, it'll be so fun to travel in summer! Not too crowded and not expensive!
After October the weather starts to be cold, snowy or rainy!
If you are a fan of Jungles Autumn, you shouldn't miss the chance to see the breath-taking Hyrcanian forests in color! Our recommended time is Late October and November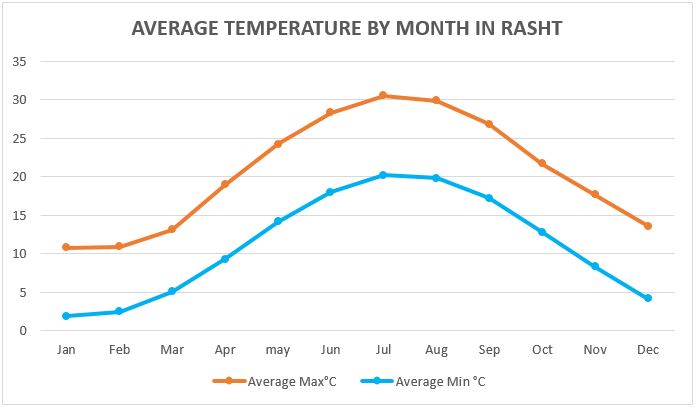 Traveling to Rasht in winter? It'll be freezing, and in the meantime can be an excellent experience for snow lovers. 
Be aware that Rasht is known to have rain all over the year!