Kermanshah is one of the capital cities in west-Iran and home to part of the Iranian-Kurd community. Even though it was one of the first civilization regions of humans, Kermanshah developed mostly after becoming the second capital of the Sassanid Empire.
Taq-e Bostan, the Sassanid bas-reliefs of the crowning ceremony of Ardashir II and also Anahita Temple, which is a temple to worship the goddess of water, are proof of the importance of Kermanshah city since about 15 hundred years ago.
When Iranians converted to Islam, other beautiful attractions were constructed in Kermanshah, such as Tekyeh- Moaven al-Molk, Jameh mosque of Shafei, Tekyeh Biglarbeygi.
When is the Best Time to Travel to Kermanshah?
According to the location of Kermanshah in middle of Zagros Mountains, this city has fresh and moderate weather during the summer. So overall, Kermanshah is one of the best summer travel destinations in Iran. 
Spring and fall are along with raining, the weather is cool and gets a bit cold at night. Still, it's an excellent time to see Kermanshah beauties.
Overall if you are visiting the main city of Kermanshah or attractions near the main road, it is recommended to visit during April to the end of May or from September to the end of October. From June to the end of August, Kermanshah weather can be extremely hot at noon.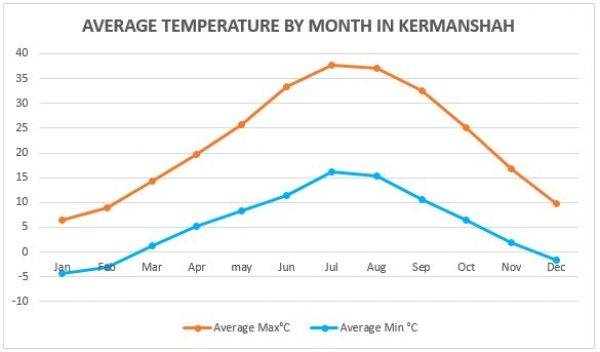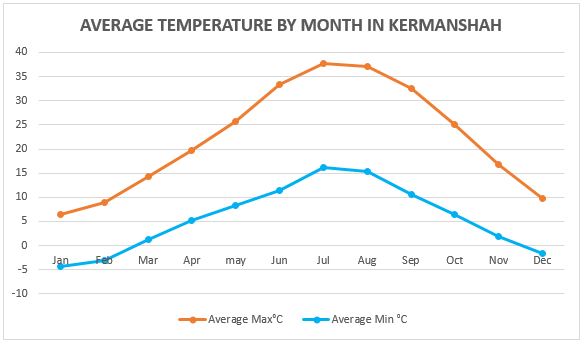 IF you would like to visit villages or the Nature of Zagros Mountain, we highly suggest you travel in the period of May to the end of September. 
Traveling to Kermanshah in winter is not recommended at all since snow cover is seen in the region, and some roads may be even blocked. 
Best Kermanshah Tour Packages, Excursions & Activities 2022 - 2023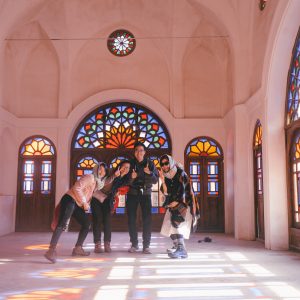 Ardebil
Tehran >Zanjan >Masuleh >Bandaranzali >Tabriz >Takab >Kordestan >Kermanshah >Hamedan >Tehran
Exploring less popular, yet amazing attractions in the northwest of Iran.
Read More »