After two hours of hiking, if we are lucky with not too windy weather, we can see the awe-inspiring Barmfiruz lake with its vivid turquoise color in the far horizon of a plain surrounded by a curved bulge in the 3328 altitudes.
On a clear day when the lake waves are not turbulent, the lake is a gorgeous mirror reflecting the spectacular environment. The great landscape of Barmfiruz includes Ronj, Rizboland, and Ghalatgerd heights with an altitude of 3600+ meters in the vicinity, as well as Dena mountain range in the far perspective.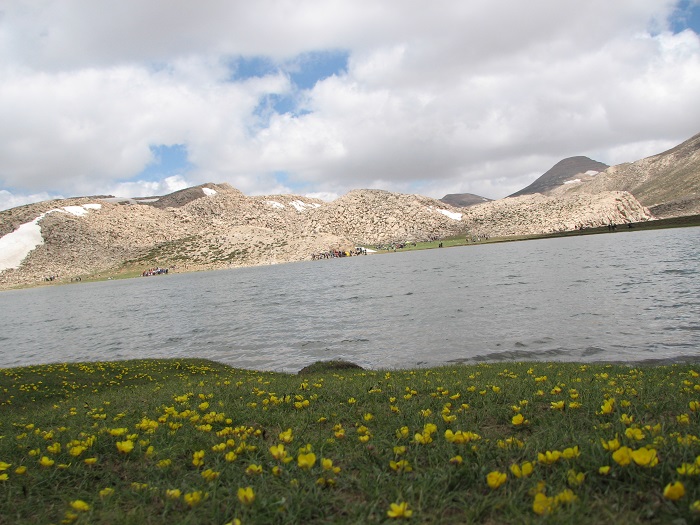 Several different hiking trails towards Barmfiruz, together with the lake's beautiful surrounding fields add a remarkable value to this dreamy place. The green meadows and the eyeful spring flowers make the lake area more beautiful and lovely.
Overnight camping in this wonderful region is a great idea; you can make this trip an amazing experience simply by setting up a tent.