With Slow Tourism, quality and experience are promoted, compared to mass tourism, which is fast and high-consumption, which gives little value to the place and its characteristics.
Sustainable tourism is closely linked to slowness, which allows you to relate to the places and with those who live there. The slow traveler puts the itinerary in the foreground over the destination, favoring activities related to nature, such as walking, bird watching, trekking, astronomy, rafting, horse riding, and fishing. The slow tours allow tourists to immerse themselves in the slow rhythms of nature, getting away (at least for some time) from the frenzy of city life.
How can we experience slow tourism in Iran?
Iran has distinguished conditions due to its characteristics and climatic variation, so it is called a four-season country. Zagros high mountains, sandy places of Dasht-e-Kavir and Lut Desert, and Hormoz astonishing beach resulting from the climatic characteristics of this territory have led to its surprising biodiversity. On this basis, Iran is considered as one of the five distinguished countries of the world from the Ecotourism viewpoint.
It should be noted that what has uniquely manifested Iran throughout the world includes tradition, culture, and historical villages that are mixed with this beautiful nature. Beautiful gardens in the desert, villages with natural architecture at the foot of the mountains, and the adventurous life of tribes and ancient caravansaries in the desert roads cause this territory to become an important destination for each tourist.
These are some ideas for experiencing memorable slow traveling in Iran: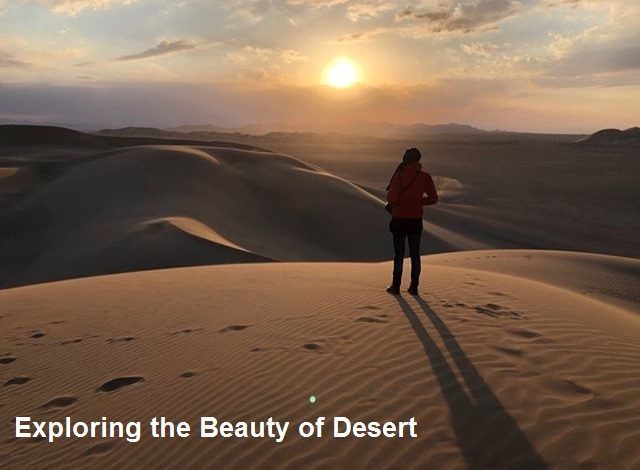 A vast part of Iran is covered with two famous deserts surrounded by wonderful and unique landscapes. You can follow the steps of history in all parts of Iran deserts. Some parts of Silk-Road has crossed Dashte Kavir. Visiting remains of castles, Caravanserais, old villages, and cities is so common for Iran's desert travelers. Several of these valuable natural-cultural attractions have been reconstructed for tourists to visit, rest, or even stay at night. Maranjab caravanserai near Kashan and the old city of Kharanagh near Yazd are just two of them.
Although astronomy is not a very long activity in Iran, most of the cities, even the small ones, have an astronomy center for amateur people. Important astronomy events are followed in Iran, and there are some national and international contests. Here deserts' sky at night is so suitable for following stars and enjoy, learn or even study practically more about them.
- Other Desert Activities 
Tourists can enjoy the different day and night activities in Iran deserts. Camel-riding, trekking, and sky exploring at nights are the most famous ones. In some parts of deserts, especially the central desert, tourists could be accommodated in well-equipped local homes, inn, Eco-camps, or even some historical caravanserai in the heart of the desert. Camping, desert photography tours, and doing research or training projects about desert natural and cultural Heritages are other common activities in Iran's deserts.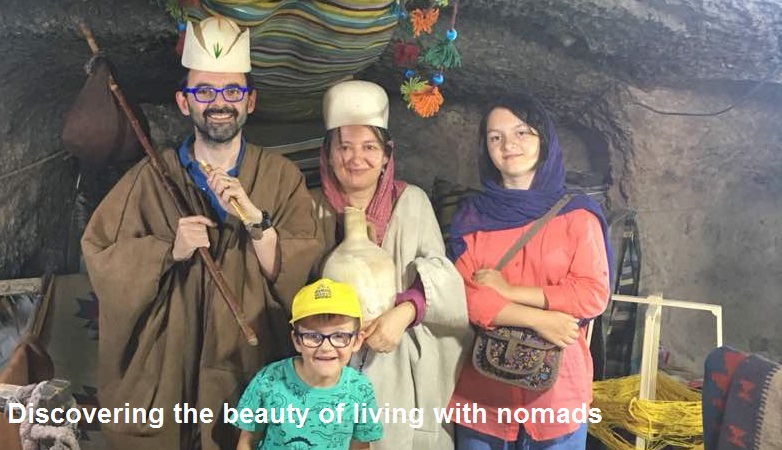 Nomads are Iranian migratory tribes, enjoy an ancient and unique style of life that remains from some thousand years ago. The place of their settlement change according to the seasons. The main nomads' groups are Ghashghai, Bakhtiyari, kalhor, torkaman, etc., and each one of the tribes has its special culture, food, dance, music, customs, handicrafts, etc. You can stay a day or more with these hospitable people and enjoy every moment, wearing colorful dresses, eating natural-based foods and beverages. So you can live like locals in Iran!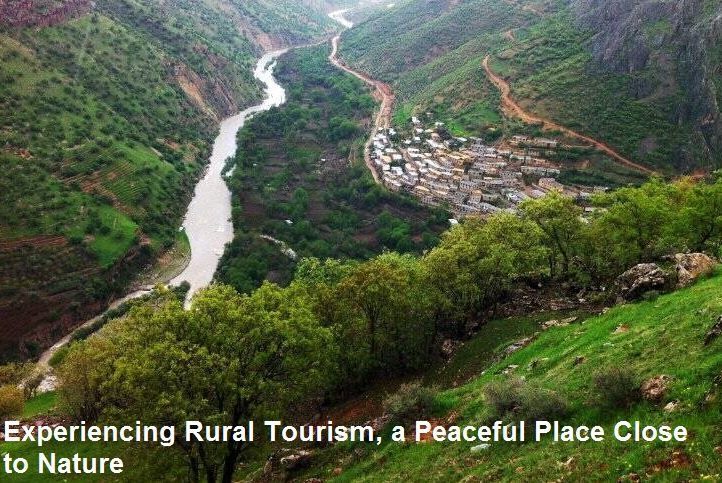 There are lots of villages in all geographical parts of our country each one has its special cultural & natural attractions. People are so kind & hospitable & in some parts of Iran, tourists can stay in well-equipped rural homes or some campsites and enjoy the unique experience of living among locals. Handicrafts, fruits, and dairies are the most common souvenirs of Iranian villages. Also, many farms in Iran have decided to open up to the world of tourist accommodation by offering their guests rooms or camping, in perfect harmony with a holiday made up of experiences strongly linked to the rural context, including farm animals, production, and collection activities and typical products.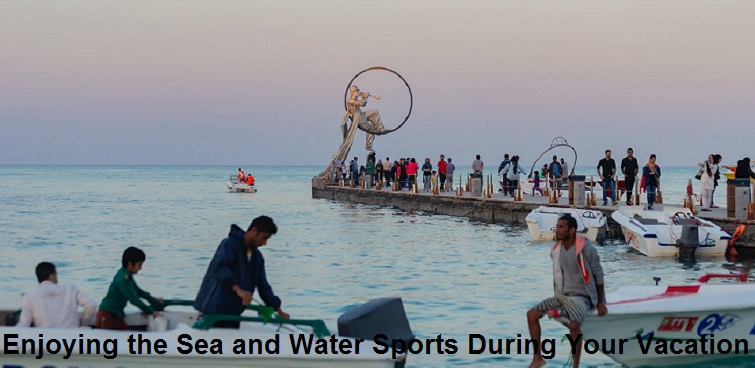 In the north, there is the Caspian Sea, the largest enclosed body of water on earth, and in the south, we could see the Persian Gulf connected to the Oman Sea through the Strait of Hormoz, and it is house to many often geographically small islands. These natural phenomena resemble a natural aquarium that has various species of fish. The Persian Gulf creates suitable and various eco-tourism resources. Original natural landscapes and rare wildlife are just some aspects of the attractions of this region. The biggest islands in the Persian Gulf are named Qeshm and then Kish that are well-known destinations for tourists and especially tourists who love water sports. A great variety of sea activities such as Scuba diving, snorkeling, sailing, Parasailing, Catamaran Wind Surfing, or even geo-tourism are possible for tourists. Kish and Qeshm islands in the Persian Gulf are free zones, so they attract a large number of eco-tourists each year.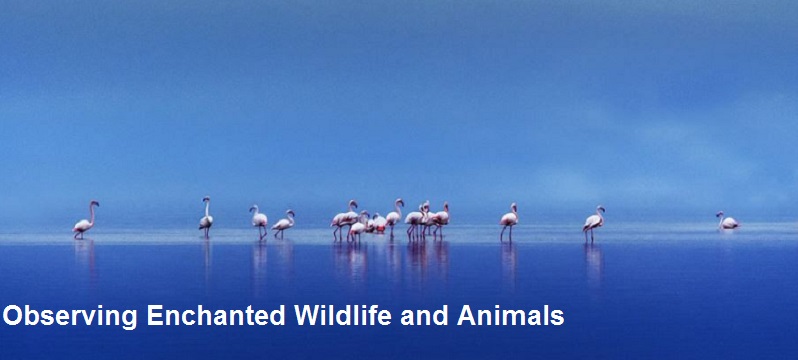 The great wildlife diversity of Iran includes 168 species of mammals, 520 birds, 25000 insects, 433 butterflies, 174 fishes. Among these, you can find the biggest mammal, which is a kind of a 130 – ton whale Recorded in the Persian Gulf.
– Bird watching 
Bird watching is not a very old eco-tourism activity in Iran, but now it has lots of fans. A large number of bird species in Iran has made it one of the most suitable destinations of the Middle East for birding. There are bird lovers clubs and expert bird watchers and also some local tour operators who organize training or professional bird watching tours to different parts of Iran.
We at Friendly Iran, like holidays and vacations,  at a slow pace to live, discover, savor, touch, observe, and get excited in front of a spectacle of nature; always carry with you, together with respect and openness, knowledge of the Iranian environment, history, and traditions.