Iran is one of the best and the most popular skiing destinations in the Middle East. Since Iran is endowed with many high and mountainous areas with long-enduring cold weather, snowy season, and powdery snow, its ski resorts are welcomed by both local and foreign skiers. Moreover, the entrance fees and rental expenses are so affordable in all resorts.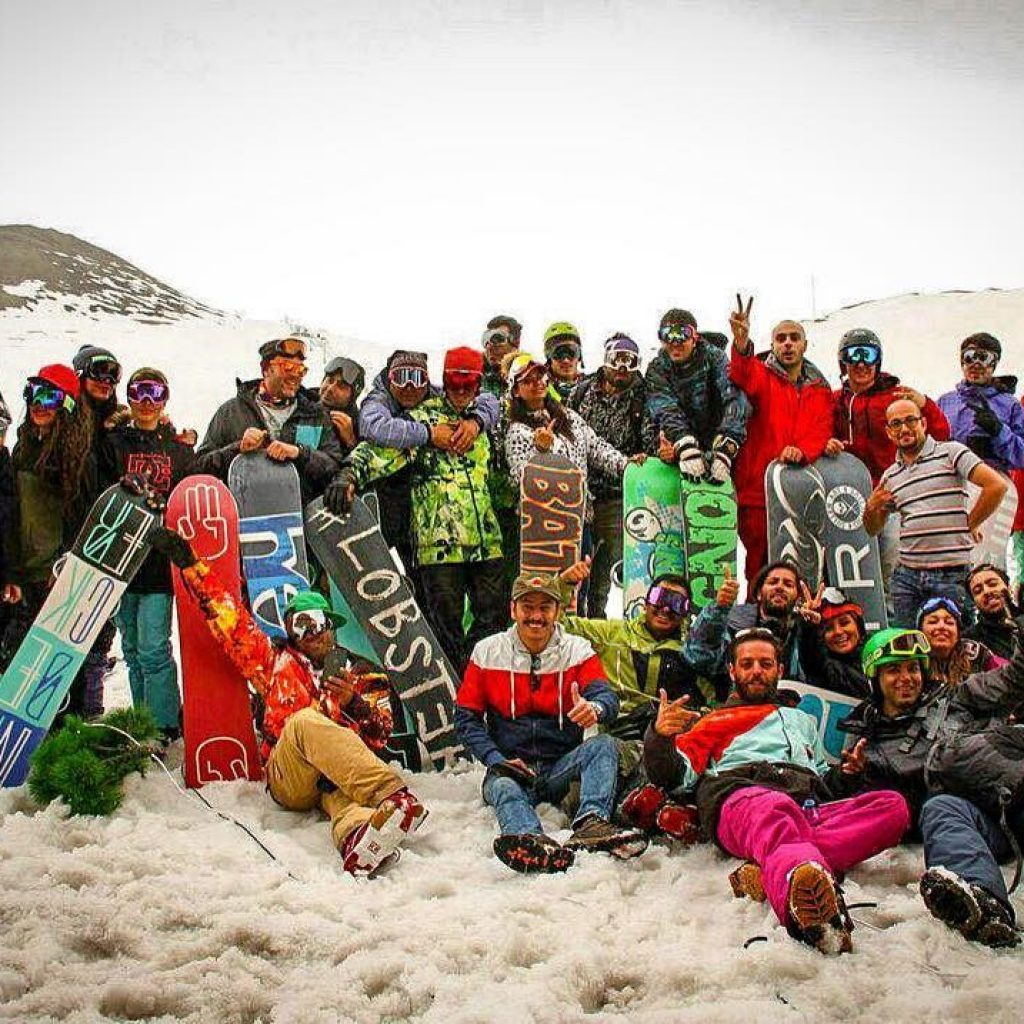 There are two mountain ranges with different climates in Iran. The highest one is called Alborz. This mountain range, located near Tehran, stretched from the northwest to northeast of Persia, has got many popular skiing resorts such as international Dizin ski resort (the most popular and the biggest), Shemshak, and Tochal which are the most accessible and have got the best equipment for skiers.  The other mountain range is called Zagros, located at northwest and west of the country, covers 20 percent of Iran.
The most famous ski resorts of this zone are Pooladkaf (in the south near Shiraz) and Chelgerd (near Shahrekord).
Here is a glance at the most important Iran ski resorts.
Iran Dizin Ski Resort
The international and best ski resort in Iran is Dizin, which is located at the north of Tehran in the Alborz Mountain Range. It is in the list of the 40 highest ski resorts in the world. Its base is higher than the peak of many Alpine sites. The lifts get you to the altitude of 3700 meters above the sea level. Due to its high-quality snow, Dizin is welcomed and accepted by snowboarders. It should be taken into consideration that Dizin has run for any skier from beginner to professional, but it is more suitable for the more experienced ones. Here are some pieces of information about Iran Dizin Ski Resort.  There are also facilities for grass skiing during the non-snowy seasons.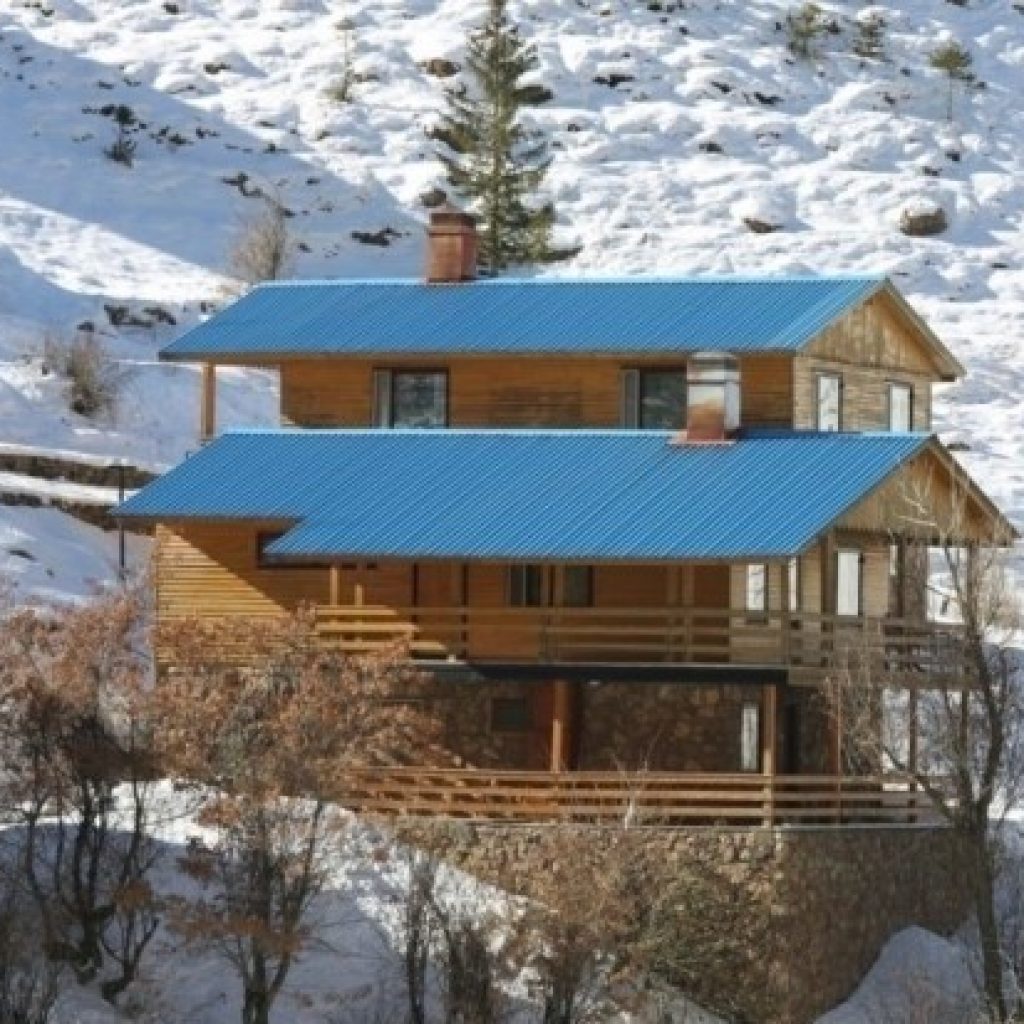 Dizin Hotels and Cottages
Dizin International Ski Resort offers affordable and convenient accommodation consisting of hotels, cottages, private apartments and villas near the resort which yearly host thousands of people.
The most famous ones are the Dizin Hotel and Gajareh Hotel.
Gachsar Hotel is another hotel near the ski resort.
Dizin Skiing Equipment
Do not bring your ski facilities; you can rent what you need. Our ski school uses internationally popular and modern methods to make your ski learning more pleasant. These are the facilities you can get there: ski wear, ski and snowboard, mono board, and accessories. Kids ski teachers are also available. Tele-cabins, ski lifts, tele- skis and Hammer tele-ski are the resort equipment.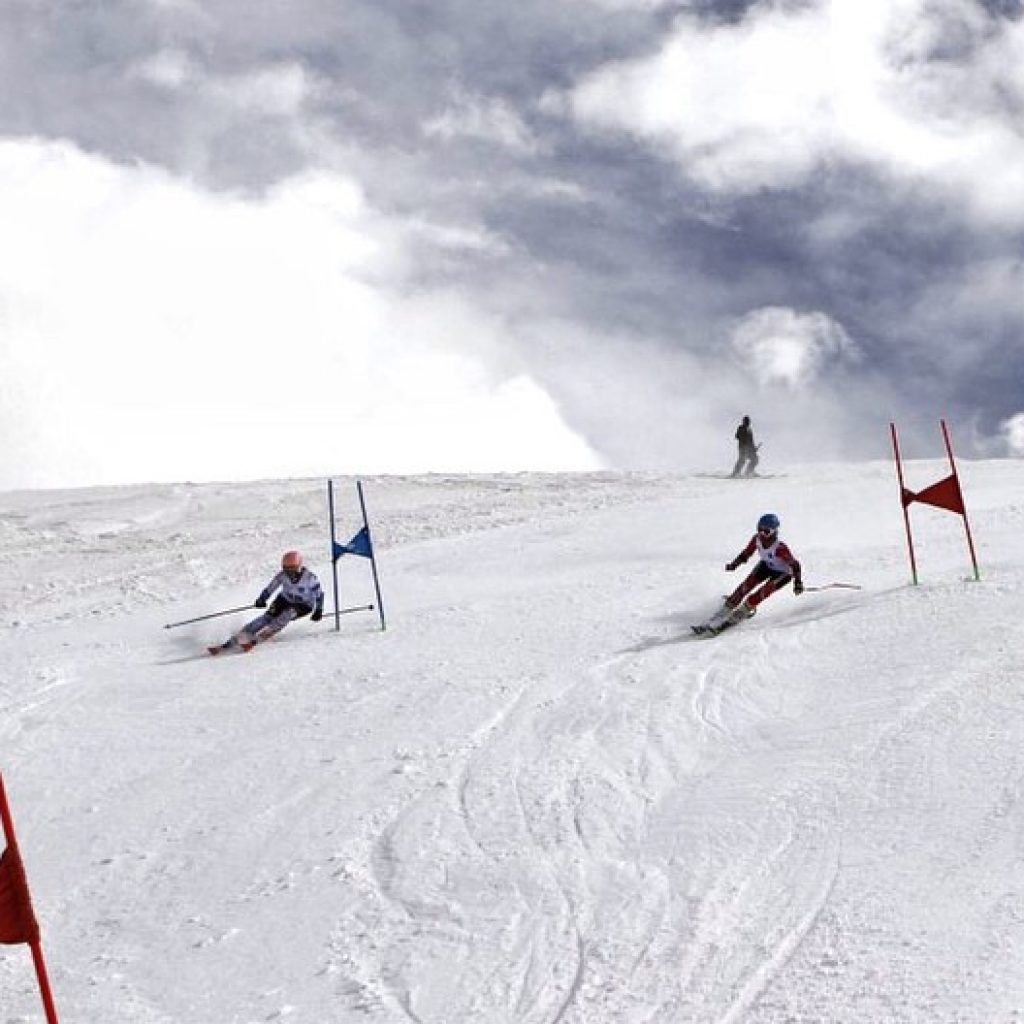 Food and Drink
In Dizin you can find two main restaurants; the first one is Chalet Resturant at the 3,000 meters above sea level and the second one is Chaman Restaurant located at the top of Chaman chair lift.  You can find many other restaurants and snack bars in the zone, such as SnackBar Restaurant, Dizin Ghole, etc.
Transportation
You can take the Chaloos Road to reach Dizin Ski Resort, and based on your group members and your car; sometimes it takes 3.5 hours in the winter.
Shemshak Ski Resort
After Dizin, Shemshak is the second largest ski zone in Iran. It is at the altitude of about 2500m to 3000m above the sea level. Shemshak is suitable for more advanced skiers.
Shemshak Hotels
Shemshak skiers and snowboarders have got two options for lodging. Shemshak Resort Hotel and Barin Hotel both located in Shemshak area, the first one has standard quality but situated in the heart of white-coated peaks. The second one is more luxury with modern architecture and located approximately 1 kilometer from Shemshak Ski Resort.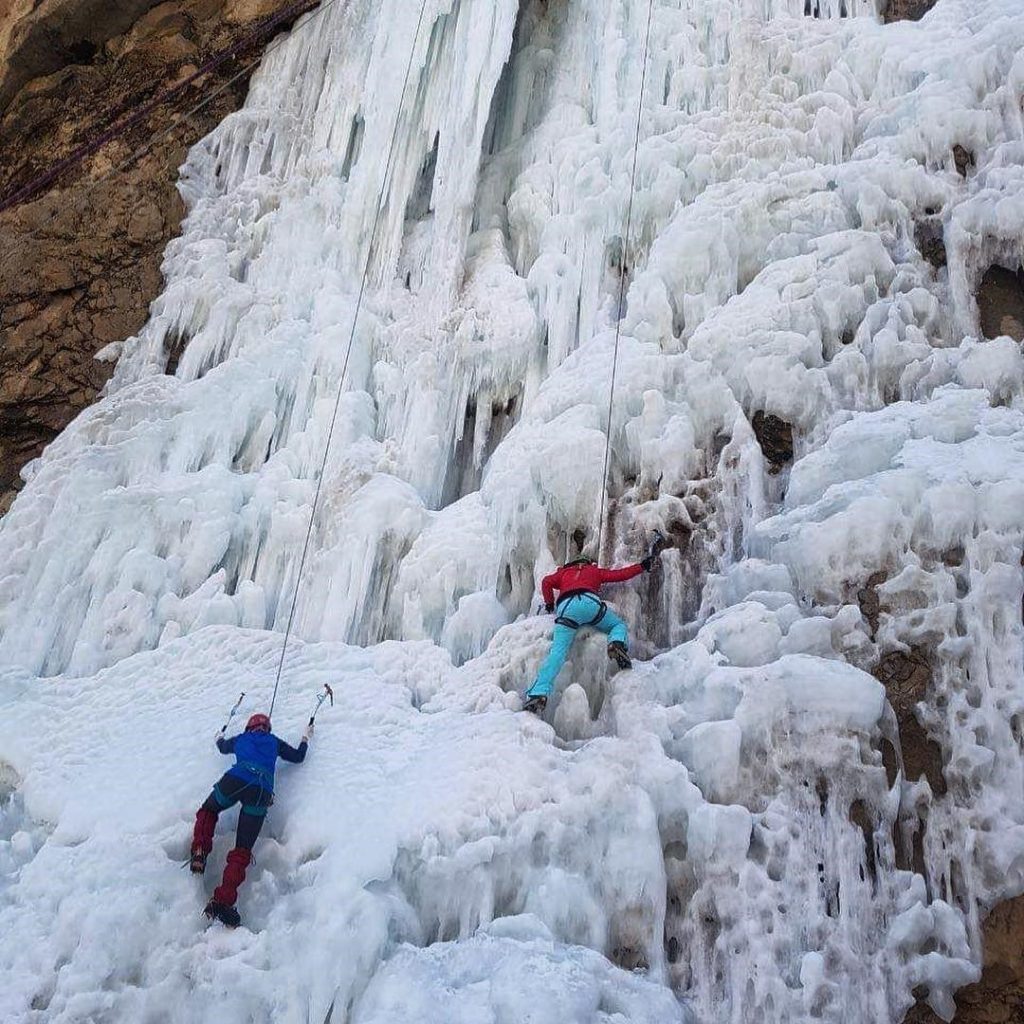 Shemshak Skiing Equipment
There are two main slopes with chair lifts. The piste also has lighting facilities for skiing during the night. The slopes are quite steep, and many of the runs are mogul runs.  There are also ski, snowboard, and sleigh for renting.
Food and Drinks
There are different restaurants in Shemshak and Darbandsar zone such as Paparazzi restaurant, Dejavu cafe, and Restaurant, Café Muse, etc. There are also coffee shops where you can buy snacks and drinks.
Transportation
The ski resort is about 65 kilometers from Tehran. To get to there, you should go toward north, take Lashgarak Rd and pass Fasham to get to Shemshak.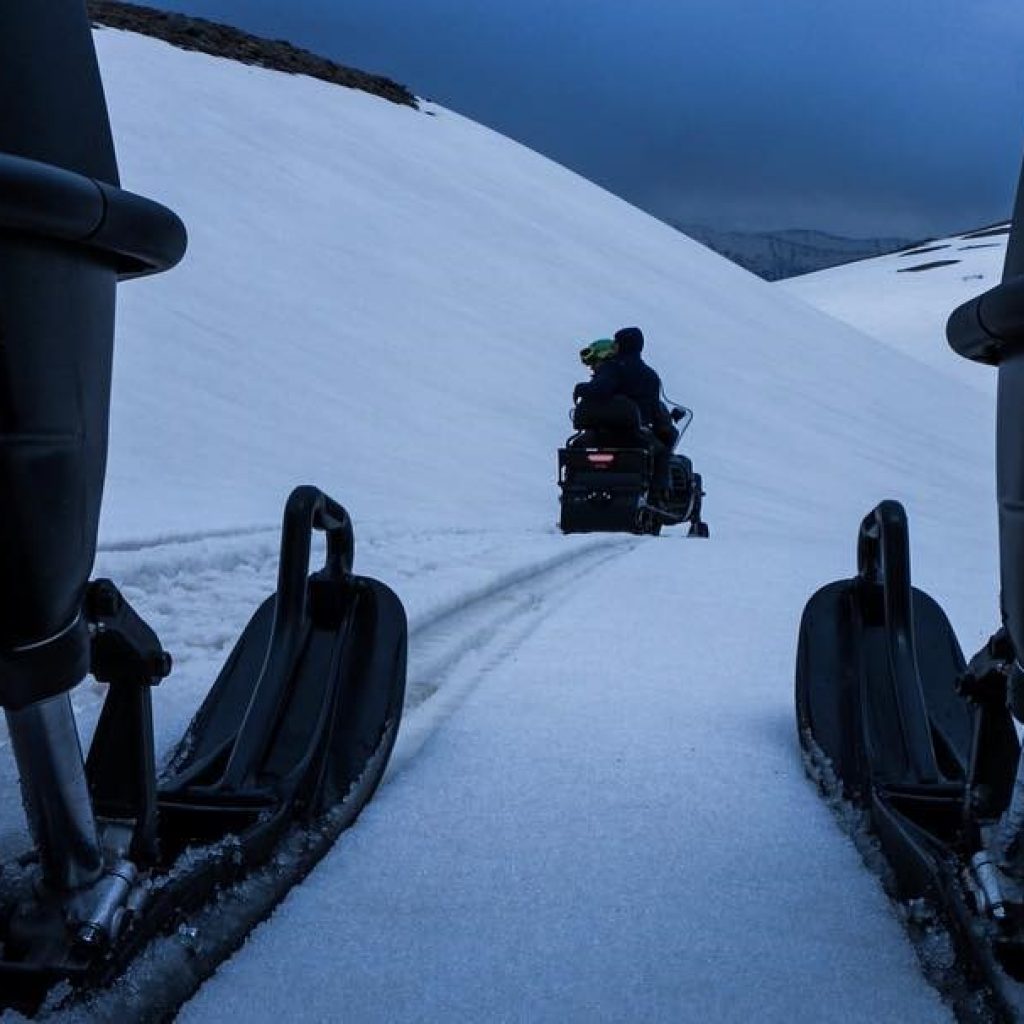 Tochal Ski Resort
Tochal in the nearest ski resort to Tehran and can be reached via a 20-kilometer journey from the capital. It has one of the longest cable cars in the globe. It is the fifth-highest resort in the world at an altitude of about 4000m, from where you can see a glorious view of Damavand, the highest peak of Iran.
Tochal Hotels
As Tochal is near the capital, you have many options for accommodation inside Tehran, but if you love to stay your night in the silence of the snow-covered mountains, we suggest Tochal hotel at the altitude of about 3,500 meters above the sea level. The hotel serves the skiers and snowboarders for about 7 to 8 snowy months.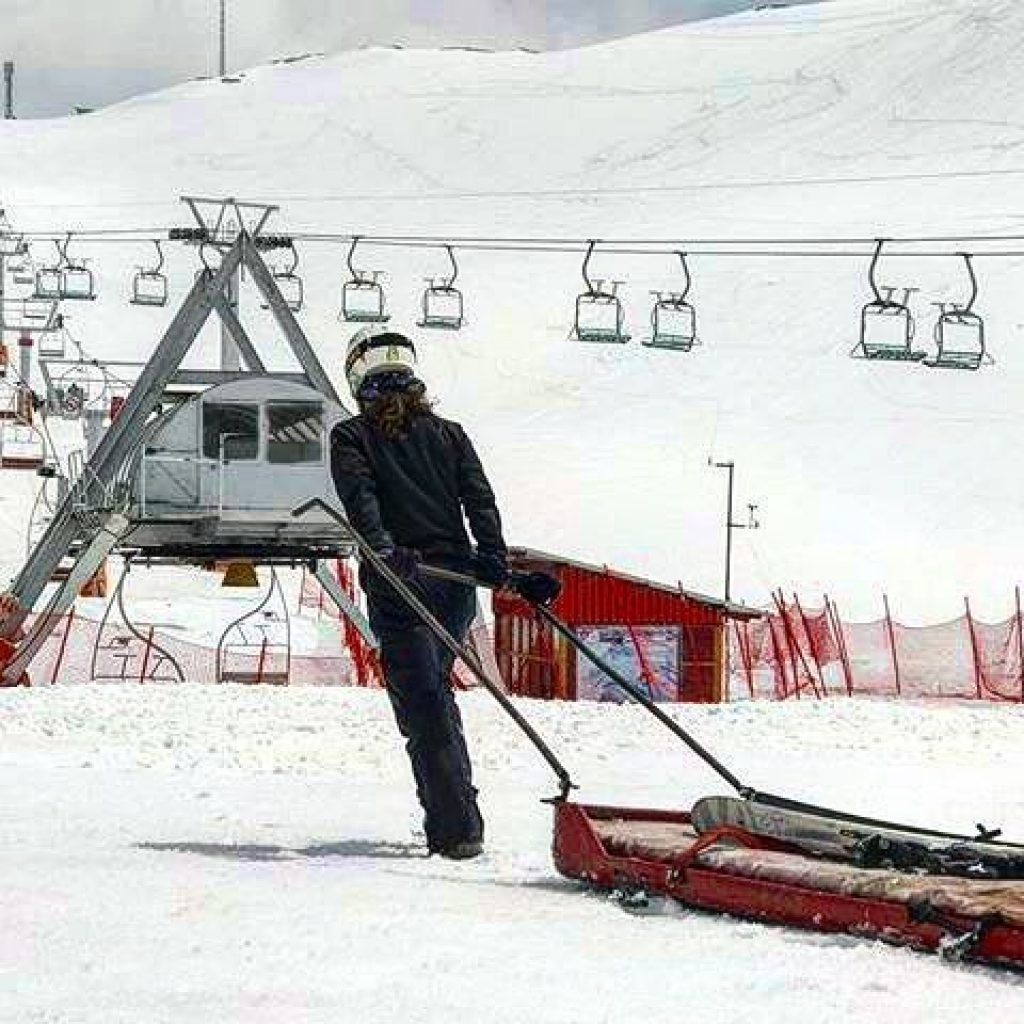 Besides the ski lifts, chairlifts, ski piste, and all available facilities related to skiing, Tochal is a sports complex containing Archer Club, ziplining, one of the best hiking pathways, paintball club, Bungee jumping and ….
Food and Drink
Since the resort is almost inside Tehran, there are several restaurants and cafes in the area and on your way to the top where you can rest, have food, and drink hot coffees.
Transportation
Tochal is about 20 kilometers from Tehran center. To get there, you should take Velenjak avenue and drive toward the north.
Pooladkaf Ski Resort
Pooladkaf located in 90 km from Shiraz at the altitude of about 3200 meters from the sea level is major ski resort of the South of Iran and the second international resort after Dizin. All facilities of the resort (except the piste) is open in all seasons. It is interesting to know that sunshine is bright and strong even in January.
There is nomad camps and local houses where you can meet Indigenous people, be familiar with there customs, and listen to folklore music.
Pooladkaf Hotels
There is a 4-star hotel in the mountain for ski lovers and also a hotel apartment in the mountain skirt.
You can also spend overnight in the local houses.
Food and Drink
There are some restaurants in the mountain skirt and near the piste such as Pooladkaf Restaurant and Gholleh restaurant. Also, there is a café at the top station of the gondola lift.
Pooladkaf Facilities
In the complex, you can find surface lifts, Tele skis, snowmobiles, and a 2100-meter length gondola lift. You can also rent skiing equipment. Besides the skiing facilities, you have got the opportunity to experience cycling, horse riding, and pedalo boat riding in the mountainous area of Zagros massif.
Transportation
After about 2-hour drive from Shiraz toward the northwest through a mountainous road you get to Pooladkaf ski resort.
Chelgerd Ski Resort
Chelgerd village is the home of Bakhtiari tribe community. The resort is located about 200 km from Isfahan and about 85 kilometers from Shahrekord in Chahar Mahale Bakhtiari province at the heart of Zagros massif. You can find summits with different altitudes in the region, some of them higher than 4000 meters. There are large slopes for professionals and small slopes for the beginners. The average slope of the piste is 20 percent and it is 800-meter-long. Chelgerd with its unique nature is also a popular destination for sightseeing including the virgin area of Koohrang, springs, natural glaciers, caves, wetlands, etc.  
Chelgerd Facilities
In Chelgerd and Koohrang area, there are some hotels such as Koohrang hotel and Keyno Hotel, and also villas, ecolodges, and restaurants where you can test local foods. There are also three lifters and skiing equipment for renting.
Transportation
From Shahrekord drive west, after about 40 kilometers you reach to the Baba Heydar village. From there drive to the north, and after 50-kilometer driving in the mountainous road, you arrive in Chelegerd ski resort.