Not the most beautiful, nor the most historical but Tehran has been the king of cities in Iran in recent two century. Tehran was selected as capital from Qajar Dynasty in 1796 and remained capital city during Pahlavi dynasty and Islamic Republic of Iran, which turned it to be the most developed city in country.
Tehran as a travel destination holds most gorgeous hotels and luxury restaurants in Iran and offers variety choices in attractions and activities. For Ski lovers and those who are into hiking and trekking, there are VIP transfers and simple ways to get to well equipped ski resorts close to Tehran, like Tochal and Dizin, or the pure Hyrcanian forests with a short time drive. Tehran has the best collection of Pahlavid and Qajar Palaces, representing the royal life through last two dynasties in Iran, it holds also top museums of Iran, like National Iran Museum and National Jewelry Museum. Different kinds of parks like natural, geo and Dolphin Park make trips to Tehran exciting and memorable for kids and families as well.
Even when you are planning your trip to Tehran for business intents, pilgrimage and Ziarat or connecting to other cities, don't miss short day tours in Tehran.
Best Tehran City Tour Packages, Excursions & Activities 2022-2023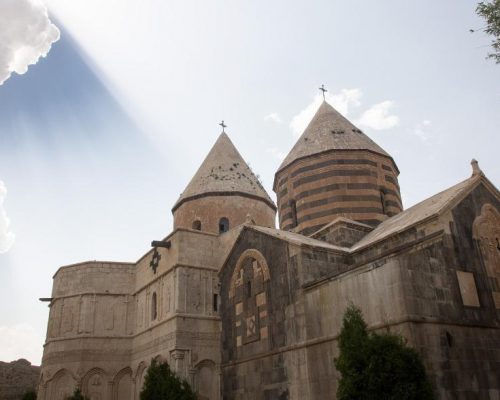 Immersion Tours
Tehran >Qazvin >Rasht >Ardebil >Tabriz >Zanjan >Hamedan >Kermanshah >Susa >Tehran
This Iran tour is a journey from the northwest to the southwest.
When is the Best Time to Travel to Tehran?
Tehran is located among North Iran which is a mountainous area and the desert of central Iran. This makes Tehran to be cold and rainy during December, January and February and warm and dry during summer; June, July, August.
Best weather of Tehran is in March, April, May, September and October. 
Still the best time to visit Tehran is during Nowruz, when local people of Tehran travel and leave the city.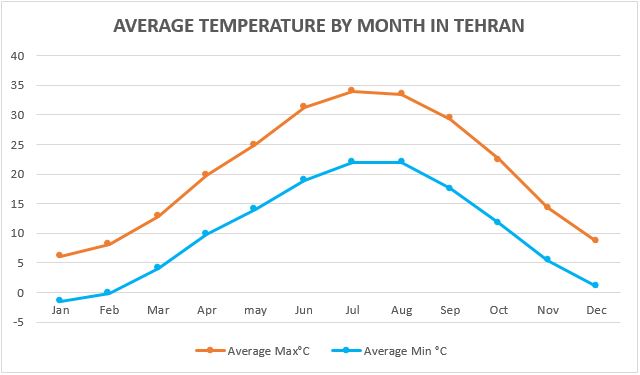 How to Reach to Tehran by Flight/ Train:
Direct Flights to Tehran:
The cheapest flights to Tehran are operated by Local Iranian Airlines like Mahan Air, Iran Air that have frequent and seasonal flights to/ from Tehran.
There are daily flights from Istanbul, Doha and Dubai to Tehran, offering affordable flights to Tehran with 1 stop.
Find Flights to Tehran THR – IKA
Dubai to Tehran
Istanbul to Tehran
Muscat to Tehran
Dubai to Tehran
Istanbul to Tehran
Muscat to Tehran
Best places to visit in Tehran
Best Restaurants & Foods in Tehran
Best places to visit in Tehran
Best Restaurants & Foods in Tehran