"Few people have been more closely related in origin and throughout history than the people of India and the people of Iran"
– Jawahar Lal Nehru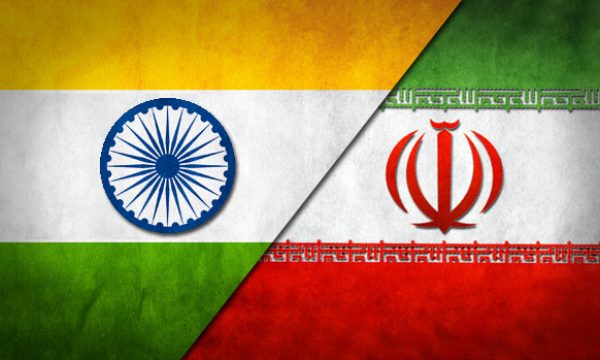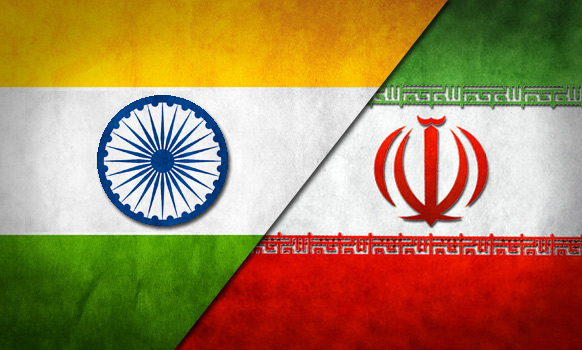 What We Have in Common?
The friendly relationship between Iran and India as two ancient neighboring civilizations has its root in their old common history. Although currently, they lie apart over a distance of kilometres, the ties that the two-country share is visible in similarities in various aspects of routine life such as culture and traditions, language, literature and poetry, art and architecture, music, cuisine, and even appearance. Today India and Persia enjoy intimate relations and cooperate in a different range of fields. As an example, a big community of Parsees live in India or Indian universities are a popular destination for Iranian students.
Although with thousand years old record of cooperation between our countries, a large number of Indians don't have real information about current Iran. It can be the result of Iran's relationship with the US and the international media that often present negative things about Iran, the news about the nuclear program, regional rivalries, or the economic problems due to sanctions. However, life in Iran isn't what it's mostly narrated to be…
Join us to gain more useful information about different aspects of traveling to Iran such as how to apply for an Iran visa with Indian passport? how to find a comfortable accommodation in Iran? and many more details which help you plan a memorable trip to the land of Persia:
Iran Hotels and Guest Houses
Iran Visa for Indian Travelers
Iran International and Domestic Flights
Food in Iran
Iran Hotels and Guest Houses
Where to Find Accurate Information about Iran Hotels?
Travelers mostly search online information to find the best accommodation for their trip, Indian travelers are not exempt from this worldwide rule. It is definitely the best way to assure booking a hotel that suits our specific needs such as the cleanness of the rooms, the price/value, the location of the hotel, the restaurant, and also the dietary requirements. 
To be honest finding accommodation in Iran is a little bit different from other destinations. It is not very easy to find reliable online information about Iran hotels because online trusted sources such as Airbnb and booking.com do not serve here. There are reliable websites such as TripAdvisor, very helpful for finding suitable information and reviews about Iran's accommodation, from luxury to economy and budget hotels, and from homestays to unique traditional hotels for authentic experiences. But these websites can't help the travelers for the booking process; so, travelers need to seek online ways to contact hotels and guest houses in Iran which mostly do not offer online booking through a website because transferring money to Iran faces some difficulties due to the sanctions.
How to Choose the Best Accommodation in Iran?
In this regard Local Travel Agencies could be so helpful, they can help travelers for gaining exact information, choosing the best possible option, comparing the price, and more importantly booking the accommodation online in advance which minimizes the stress of all family members for a trip to a country like Iran. A travel agent can explain different features of a hotel and allow you to pick up the best option that you are looking for, for example as an Indian business traveler, you will need a hotel located not far from your job, one with good cafe and a restaurant that serves tasty Indian foods which helps you save time in a populated city like Tehran; as an Indian religious traveler to Mashhad or Qom, you would prefer to stay in a hotel at a walking distance from the shrines such as Imam Reza holy Shrine and Fatima Masumeh Shrine; as an Indian tourist, you surely prefer a well-located hotel not far from the highlighted attractions, the city vibe and subway station which also serves various qualified foods or even a wonderful stay with local hosts in guesthouses or caravansaries to enjoy a matchless experience.
Based on our experience with Indian travelers and groups, at friendlyiran, we try to put all the suitable options on the table to help travelers choose their preferred accommodation with having accurate information. Most of friendlyiran Indian travelers preferred the level of 3-4-star hotels, these comfortable hotels are very affordable with the current rate of Iran's currency.
If you prefer to check the different options in main cities first, here you can see a complete guide on Iran hotels in Tehran, Shiraz, Isfahan, Yazd, Mashahd, and many more Iranian cities: https://friendlyiran.com/iran-hotel/
Iran Visa for Indian Travelers
Iran International and Domestic Flights
Food in Iran
Tailor-Made Iran Tour Packages for Indian Travelers
Nostalgia brings Iranian and Indian far close despite current distances. Iran has attracted Indian people since childhood when they read about the Persian Empire and great Emperors such as Cyrus and Darius. But when it comes to planning their Iran itinerary, there is no clue where to begin, because there are many untold stories about current Iran which Indian people are not aware of.
Professional Travelers are searching for holidays which could meet their particular travel demands and interests. Different segments from the millennials to the seniors; budget travelers to luxury seekers; family groups to solo travelers or continence-oriented ones to more adventure lovers are looking for customized and differentiated itineraries. To help you through this process we have planned different Iran Packages based on the most important elements such as the best Iran travel time, the preferred duration of an Iran trip for Indian travelers, and suitable travel services in our Indian clients' eyes; So, you just need to check them out and choose the best option for your upcoming Iran trip.
We are here if you would prefer to make any change to each of these Iran itineraries to make your specific Iran Travel package.
Experiential Travels and fully Immersed Trips are growing amongst the Modern Indian Travelers and the regular tour packages won't be able to meet their expectations. Indian experiential travelers preferred not to be completely controlled during their trip, and they would like to go beyond the usual visits to seek authentic experiences. They travel to a lesser-known path for visiting sites that can't be found in regular guidebooks to experience local cultures such as culinary journeys and eating at a restaurant run by locals, staying at a local guesthouse instead of chain hotels, joining cultural expeditions and festivals, trying yoga or enjoying wildlife safaris. Mono destination holidays and the slow pace with a degree of flexibility make travelers enjoy the unique features of experiential travel.
These changes in the customized Iran itineraries for experiential and individual travelers bring more financing options and helping Indian travelers to allocate the budget and the pace of the trip, choosing remote destinations, or adventure sports, for a group, students and solo travelers especially women so that they can narrate an enthralling story to their friends and families.
The easy process of getting an Iran visa, the numerous destinations, the variety of experiences and activities, direct and low fare international flights, and the affordable packages have added Iran to Indian traveler's bucket list.
More and more Indian Travelers have the quest to explore new destinations and experiences where they can explore Novel cultures, Rich history, Various food, Pure nature, and Friendly people more closely Within Budget.
Indian Travelers are increasingly choosing the idea of budget holidays and Middle-Class Tour Packages and are open to staying in hostels, traditional houses, or lodges and taking public transportation such as trains to save money and invest in covering more and more visits.
Destinations like Iran with visa-on-arrival facilities, low fare direct flight, and affordable accommodation are factors that make holidays more affordable and reasonable for Indian travelers.
There is a large market for travellers who still prefer pre-screened and handpicked experiences for traveling to a specific destination such as Iran. Senior Travelers are searching for holidays that could meet their particular travel demands and interests within an all-inclusive hassle-free travel package. The availability of multiple options helps Indian Travelers to choose the best option for traveling to a vast country with numerous destinations like Iran.
Pre-arrangement Tour Packages help seniors to able to choose among various options such as luxury, economy, or budget packages; enjoy different types of private and public transportation; pick up the preferred kind of accommodation and more importantly make a benefit from the post-booking services such as easy affordable cancellations or rescheduling.
How does it feel to arrive at a destination where warm fresh bread is waiting for us? :)
FAQ: Traveling from India to Iran Frequently Asked Questions
They are great !!! I just returned after 1 week tour to Tehran and Shiraz, with my family of three kids....They nailed all my requrements and very good recommendations on places to stay etc etc. Just communciate regularly with them on whatsappp (and dont leave the grey areas for the last minute), they respond very promptly and are good at ironing our the details before you even take off to Iran I can relate to all of this... We had Seterah along with Samane helping us out...They were great.... !!
Our Iran trip was very well organized by friendlyiran. From the time we landed at Tehran we were royally treated by their officials. All the places were covered as planned by us, in a comfortable coach. Guides were extremely friendly & made the whole experience surreal. The dress code for the mosque and the customs were instructed well in advance hence we weren't stuck at any of the places. Despite our dietary restrictions, food that was organised was in par excellence. We had a lovely and lively experience. Indeed a memorable trip for a life time. Keep up the good job folks.
Yesterday got back to our home in USA. We all slept well on the return trip and none of us is going through any jet lag. Iran trip for me, my wife and grandson was extremely happy and informative experience. I will never forget this trip. Yourself and your staff was most helpful. My most sincere thanks to you in particular and then also to our guide and drivers. Will be in touch. Thanks and khuda hafiz